Stay With Us At Our Lake George Resort
Lake George Suites is our waterfront property sitting on the western shores of Lake George.
Offering an amazing summer vacation with a variety of comfortable options – suites, a cottage and a beach house.
All bookings have an additional 10% added as a resort fee. This covers use of the lake, water toys, pool, ice.
The fee is calculated on the room cost per night at 10%.
We offer an assurance cancellation policy if requested.  This is 12% of the total room fee.  It must be requested.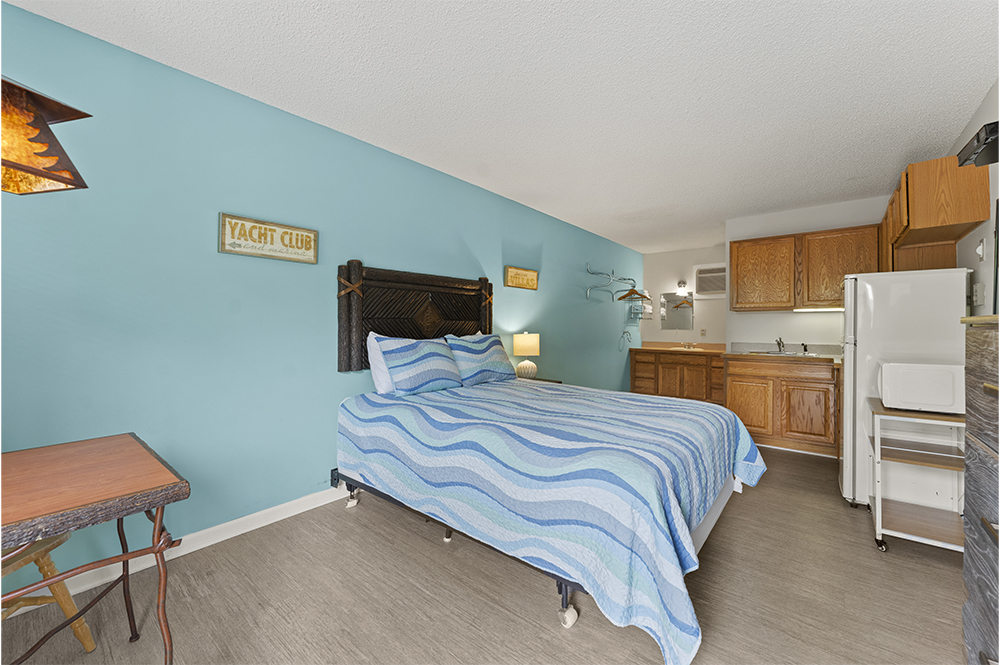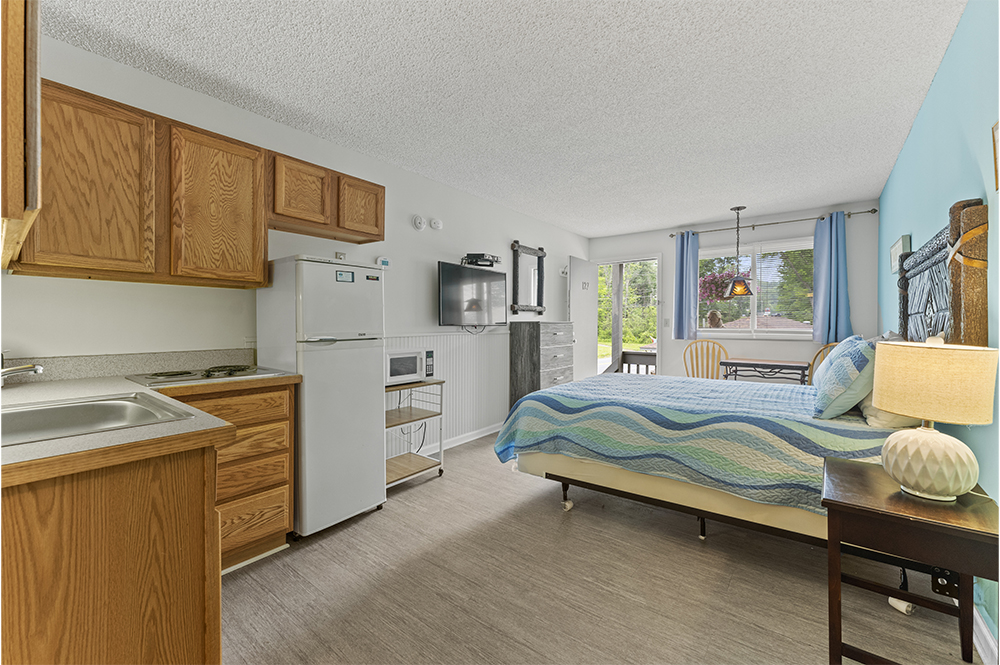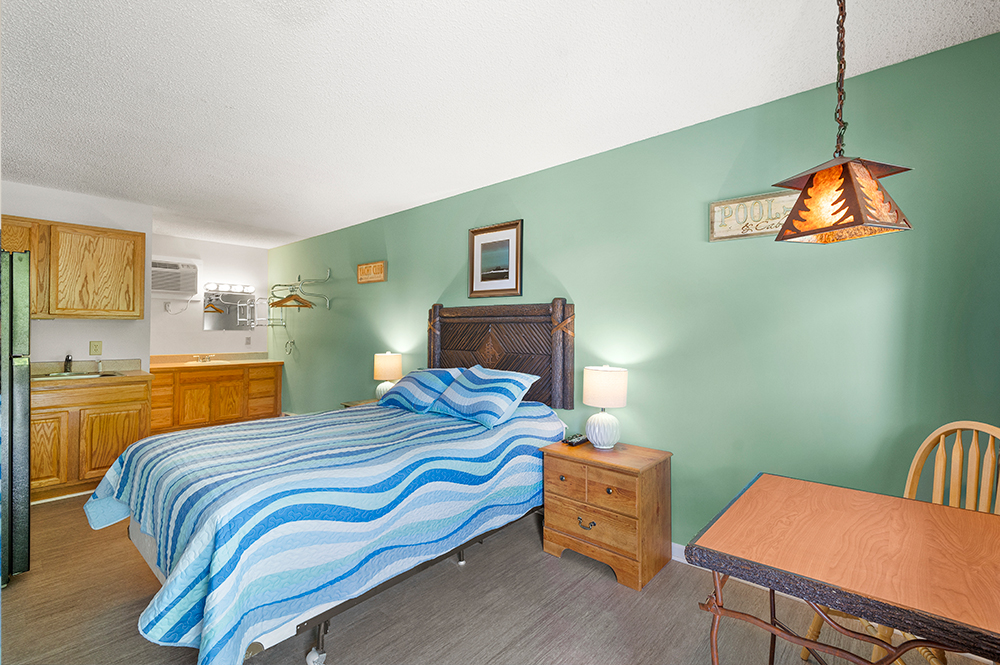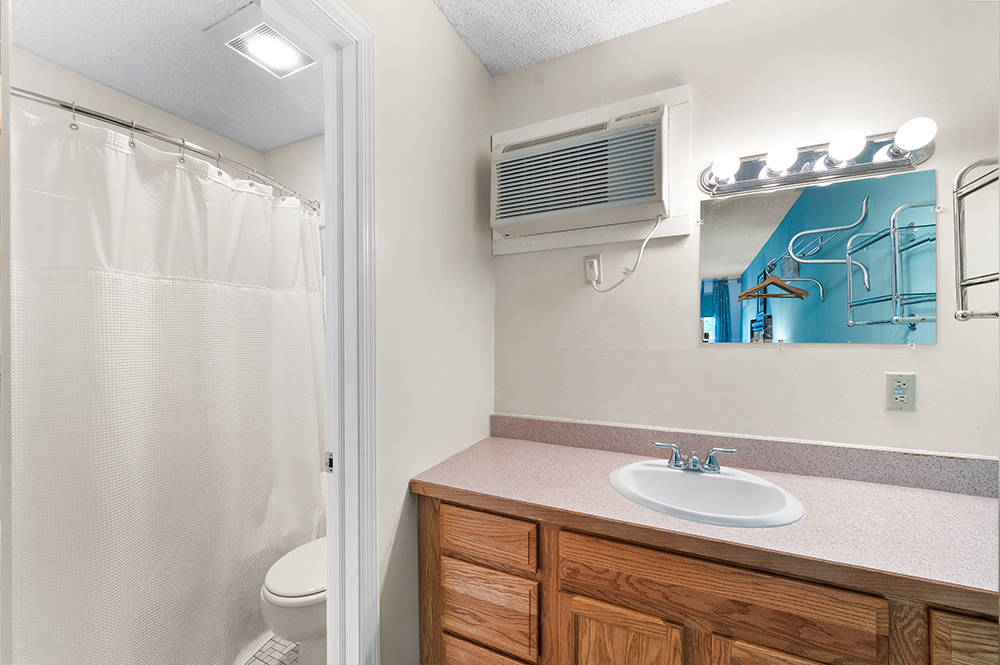 One Queen Bed
Studio Style Room
Complimentary Wireless Internet
A/C
TV
Kitchenette
Electric Cooktop
Microwave
Refrigerator
Drip Coffee Maker (Filters Provided)
Toaster
Linens and Towels
Full Bathroom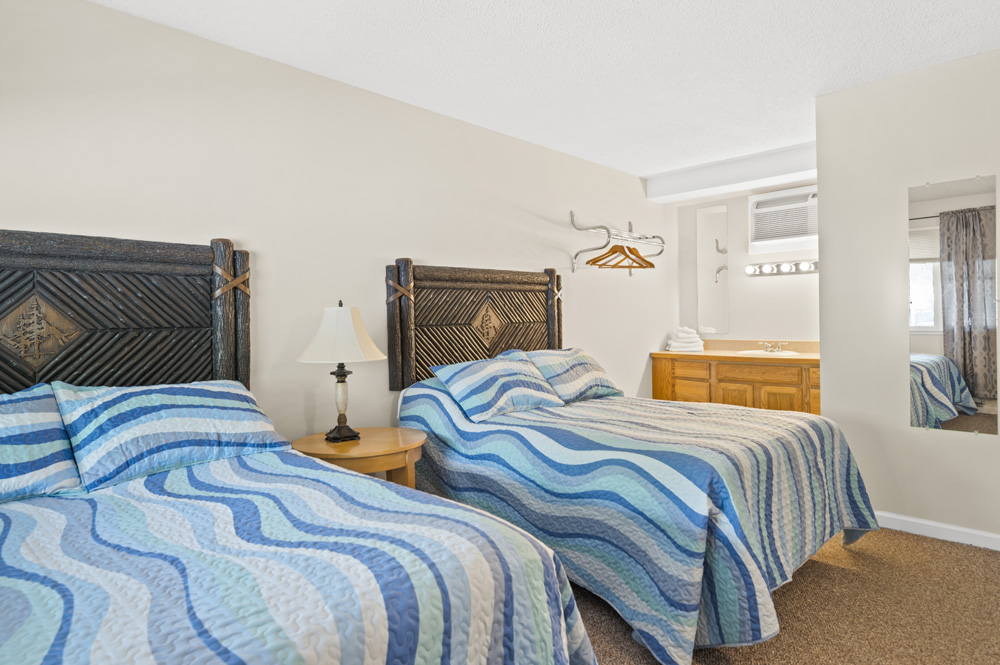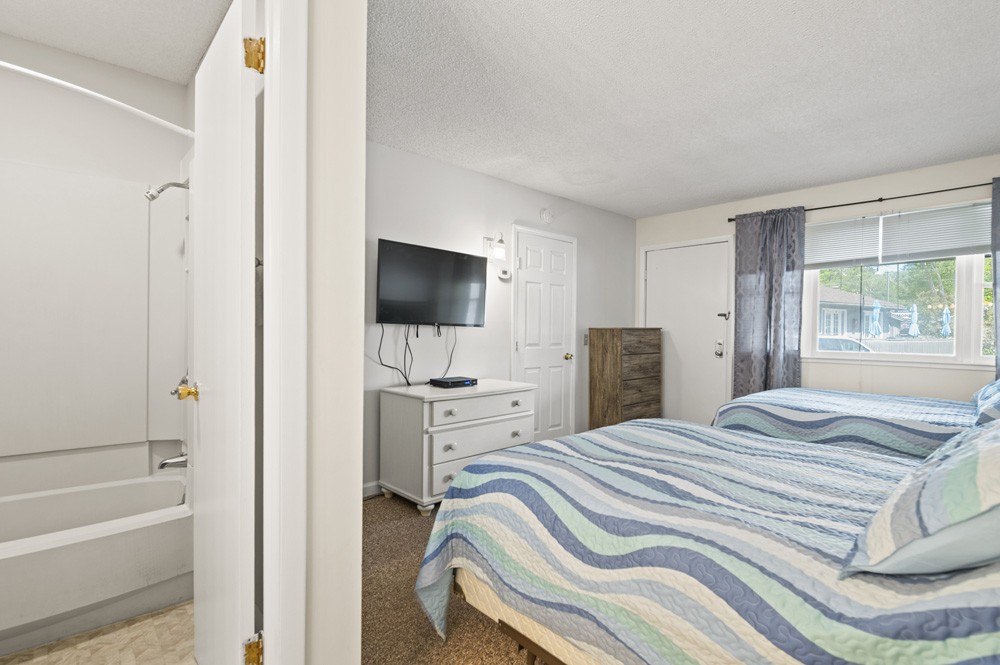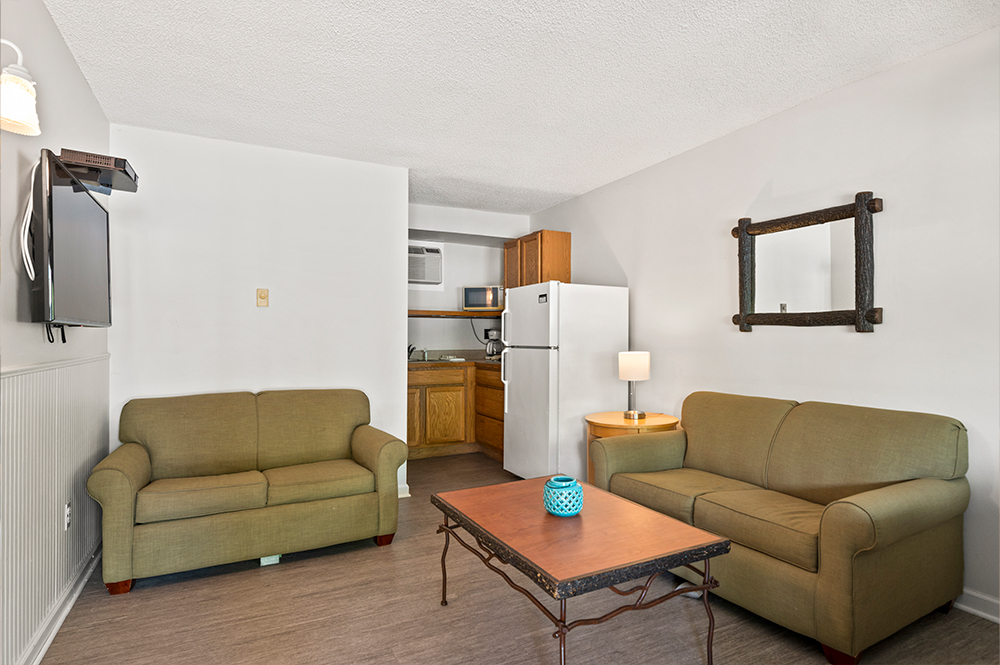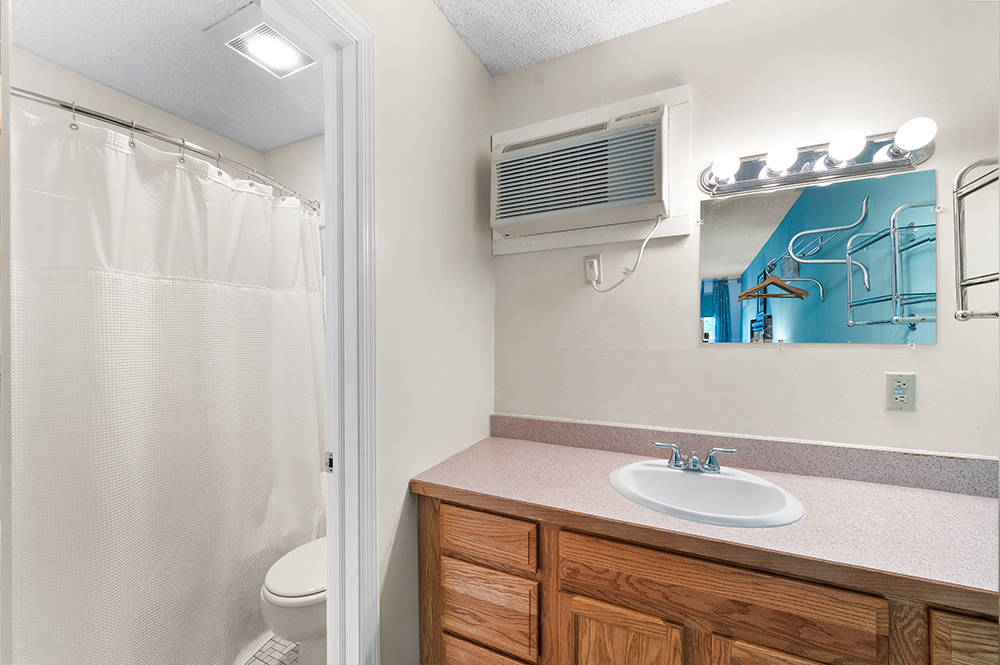 Two Full Size Beds
Two Full Baths
Complimentary Wireless Internet
A/C
TV
Living Room
Kitchenette
Electric Cooktop
Microwave
Refrigerator
Drip Coffee Maker (Filters Provided)
Toaster
Linens and Towels
Full Bathroom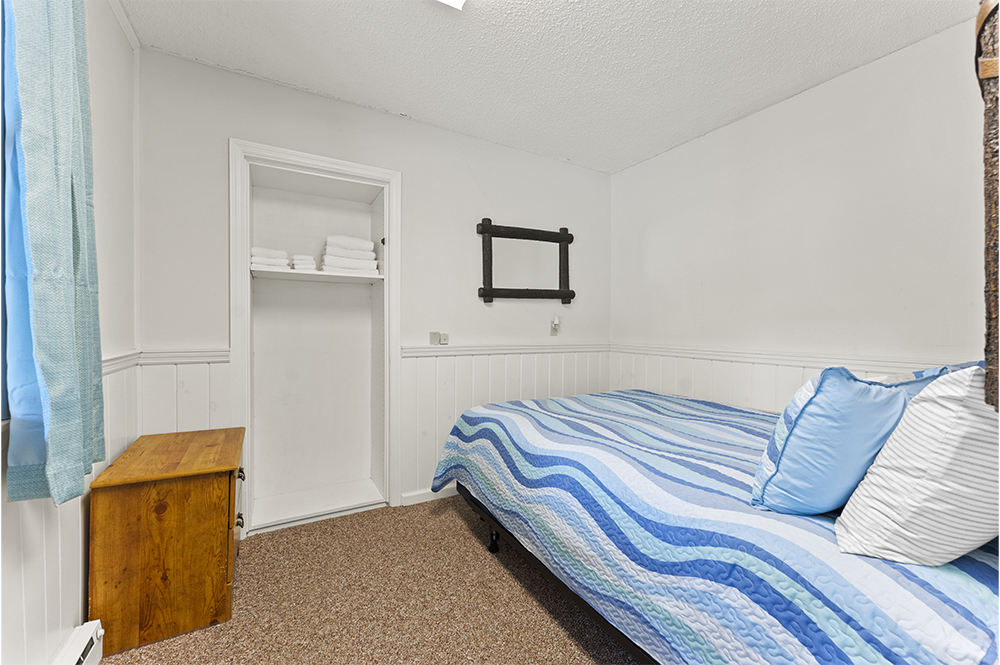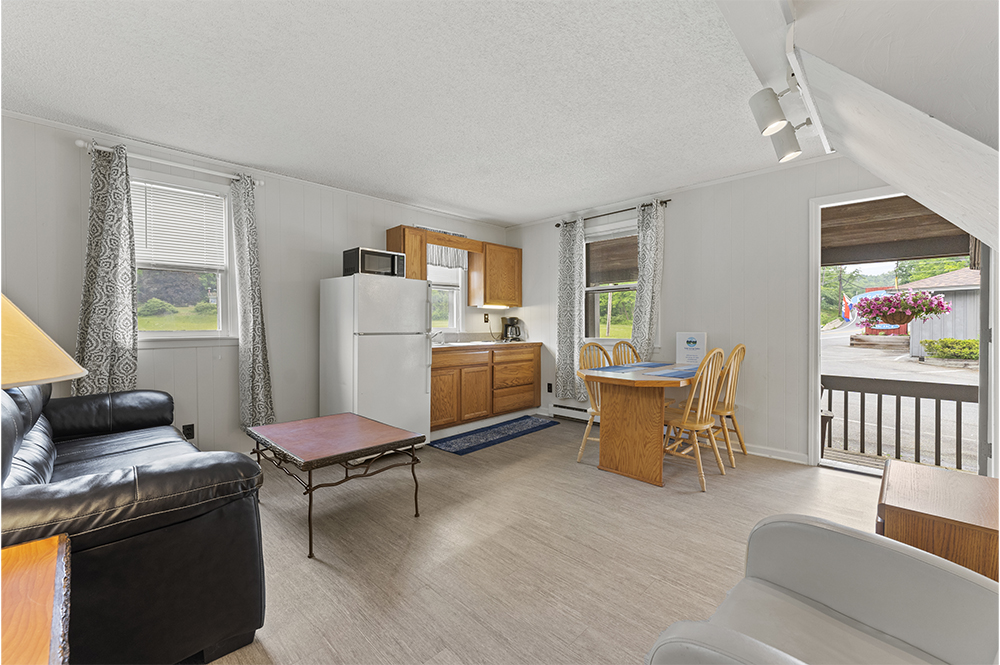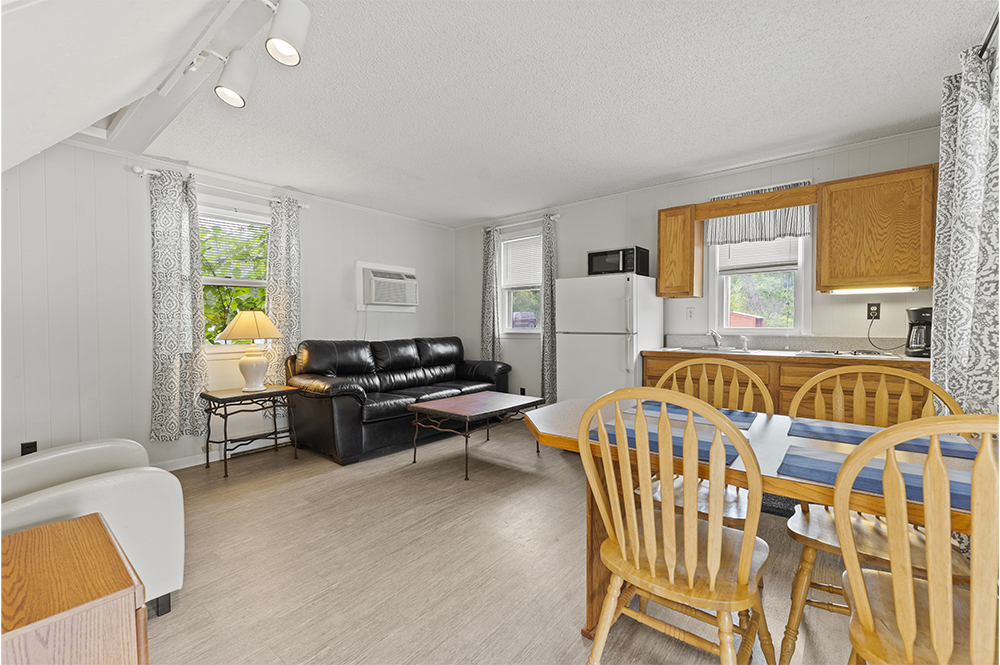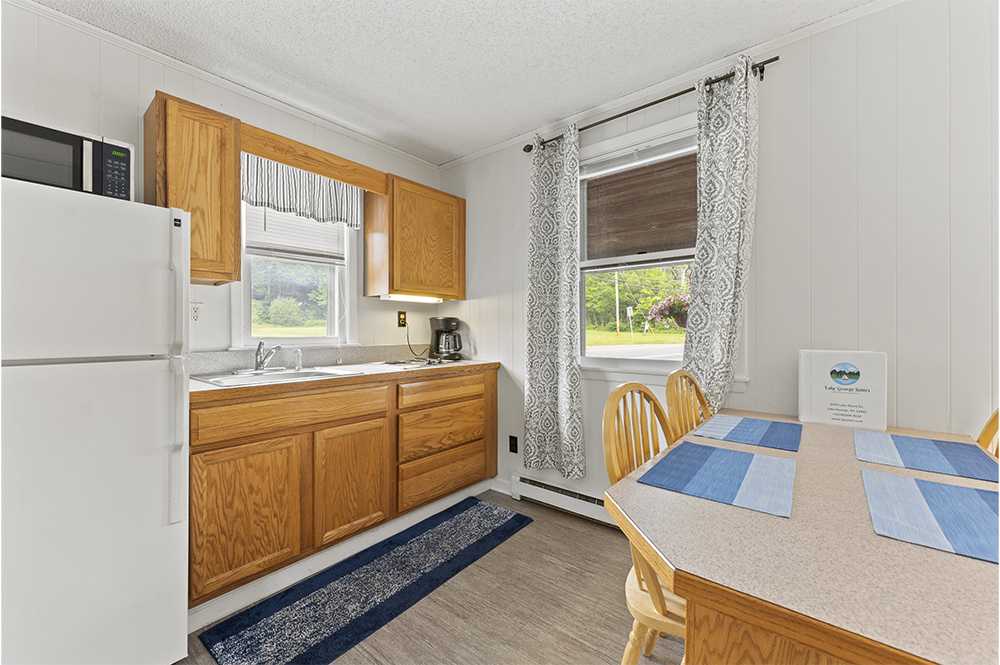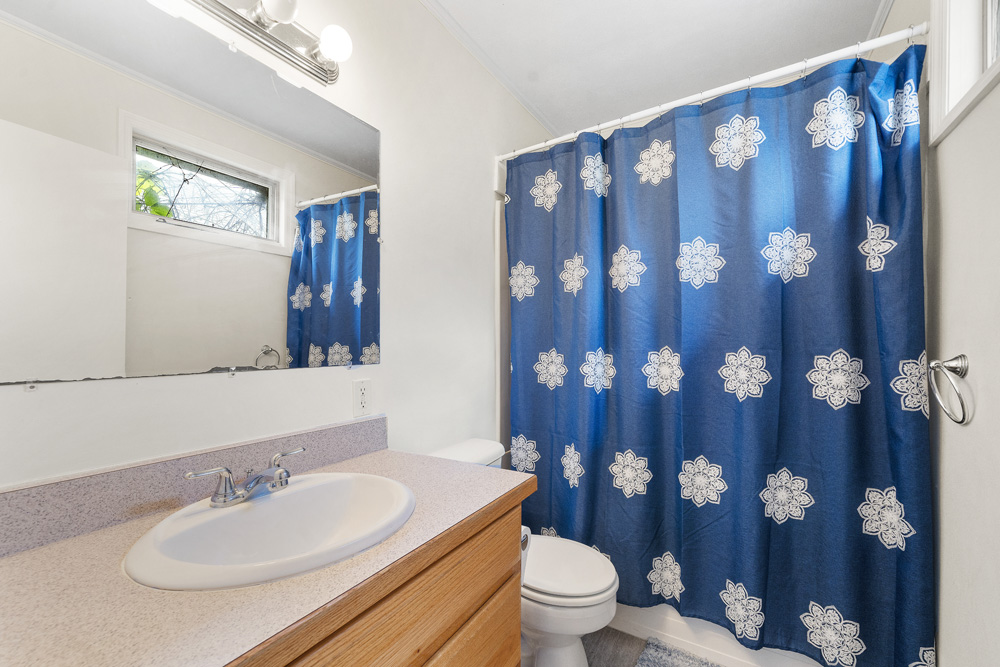 One Queen Bed
Complimentary Wireless Internet
A/C
TV
Large Living Room
Kitchenette
Electric Cooktop
Microwave
Refrigerator
Drip Coffee Maker (Filters Provided)
Toaster
Linens and Towels
Full Bathroom
Large Front Porch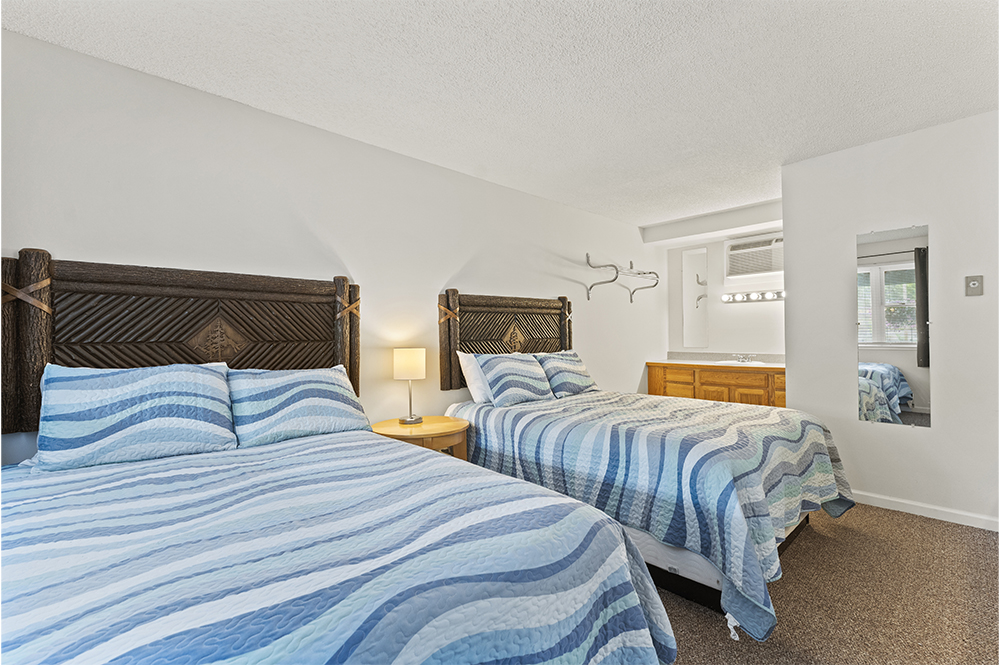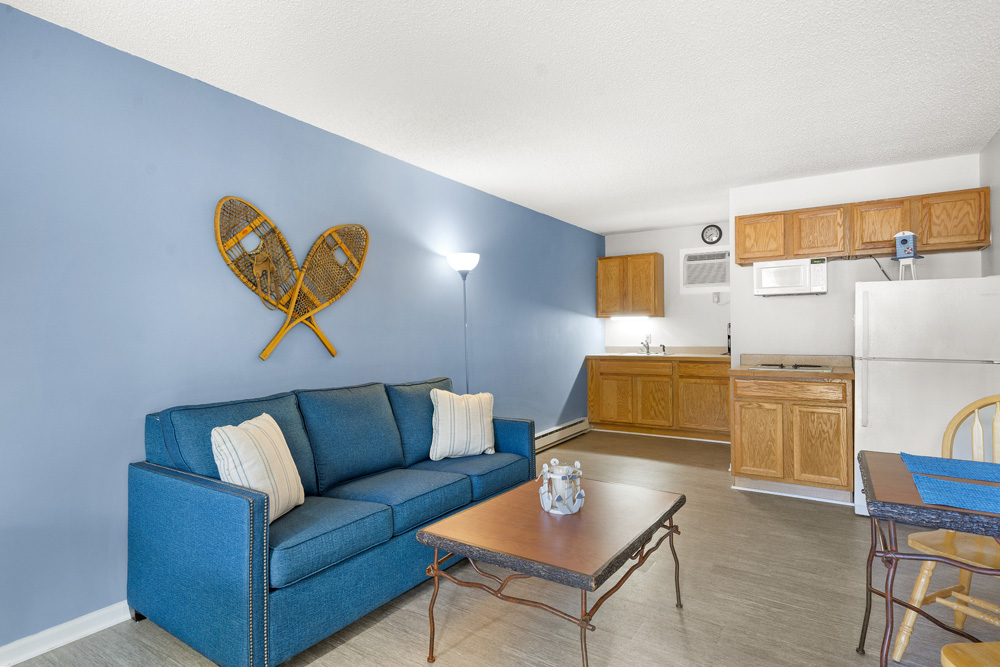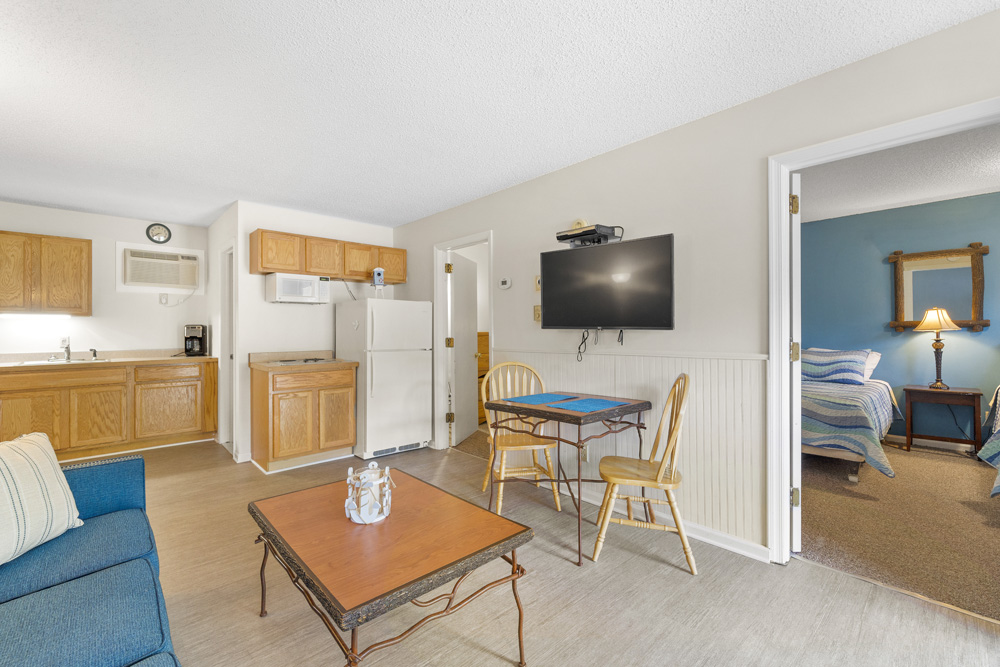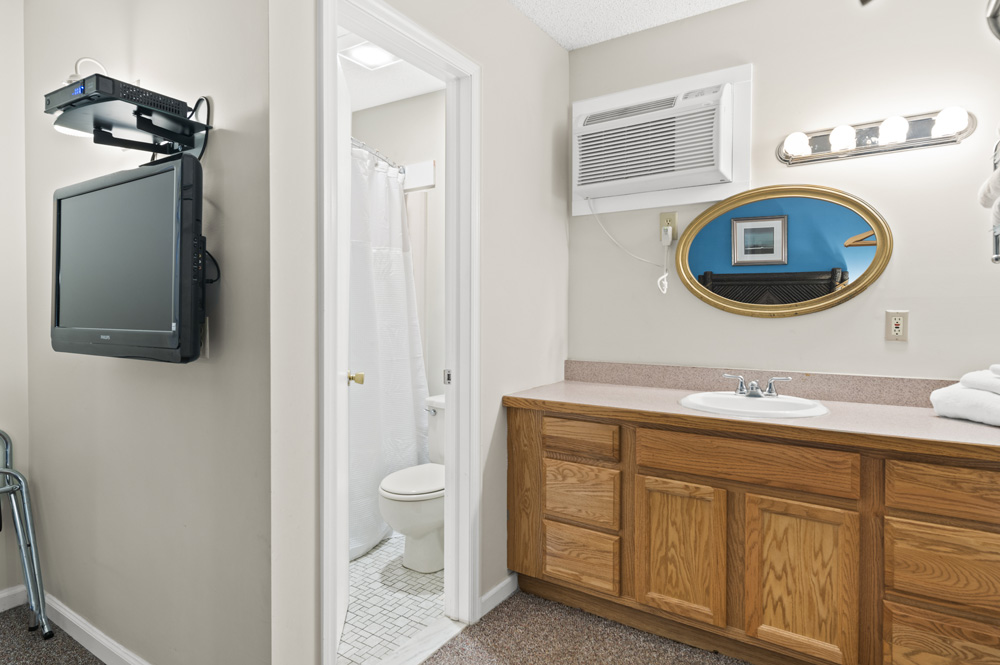 2 Bedroom Suites
2 Queens
Two Bedrooms
One Bedroom With Queen Bed
Second Bedroom With Queen Bed
Complimentary Wireless Internet
A/C
Smart TVs
Living Room
Galley Kitchen
Electric Cooktop
Microwave
Refrigerator
Drip Coffee Maker (Filters Provided)
Toaster
Linens and Towels
Full Bathroom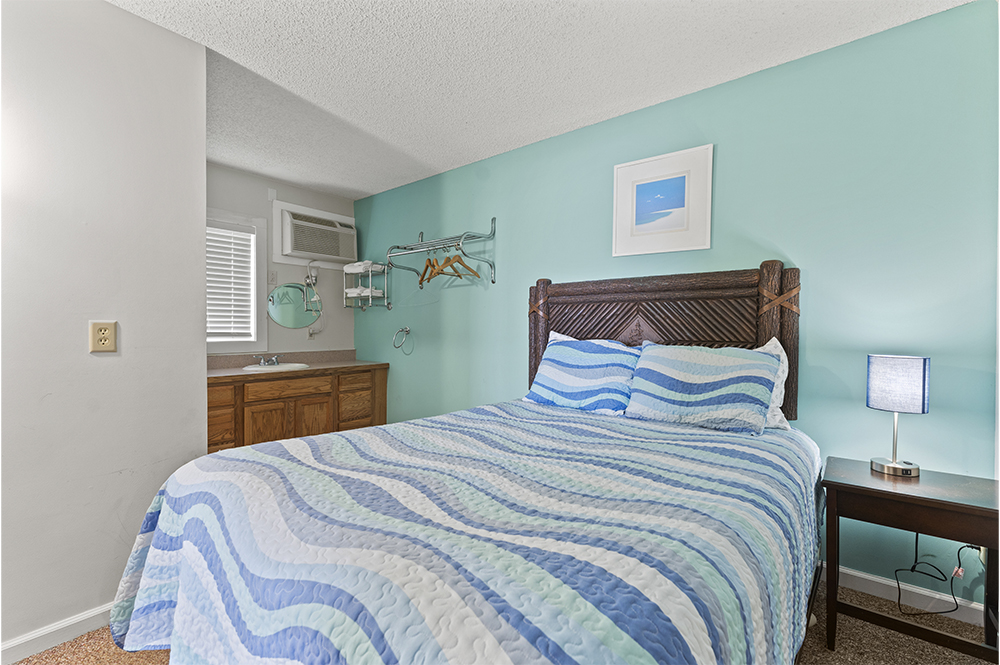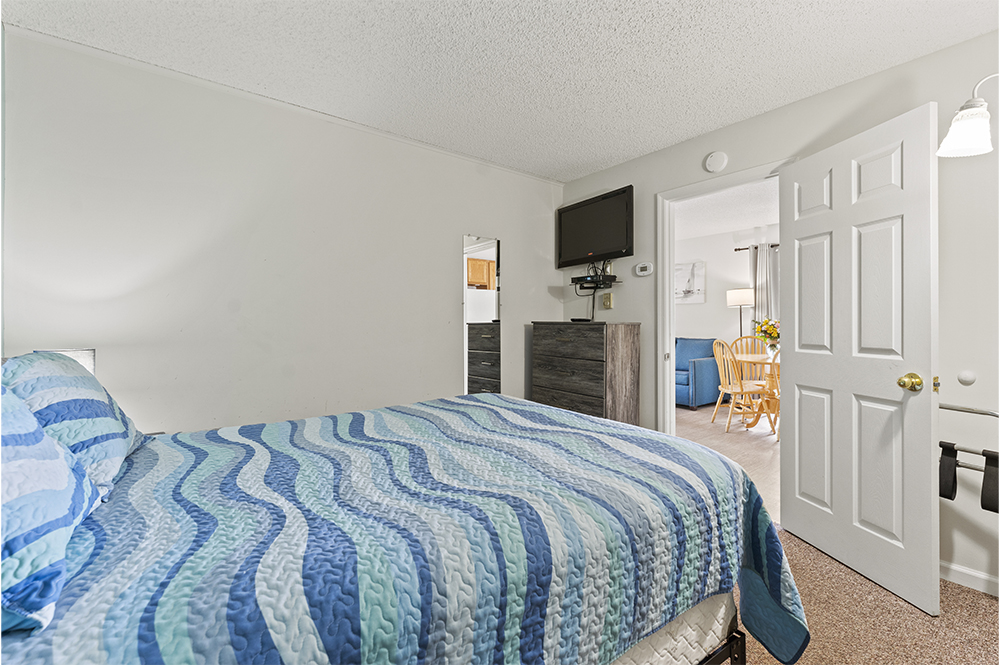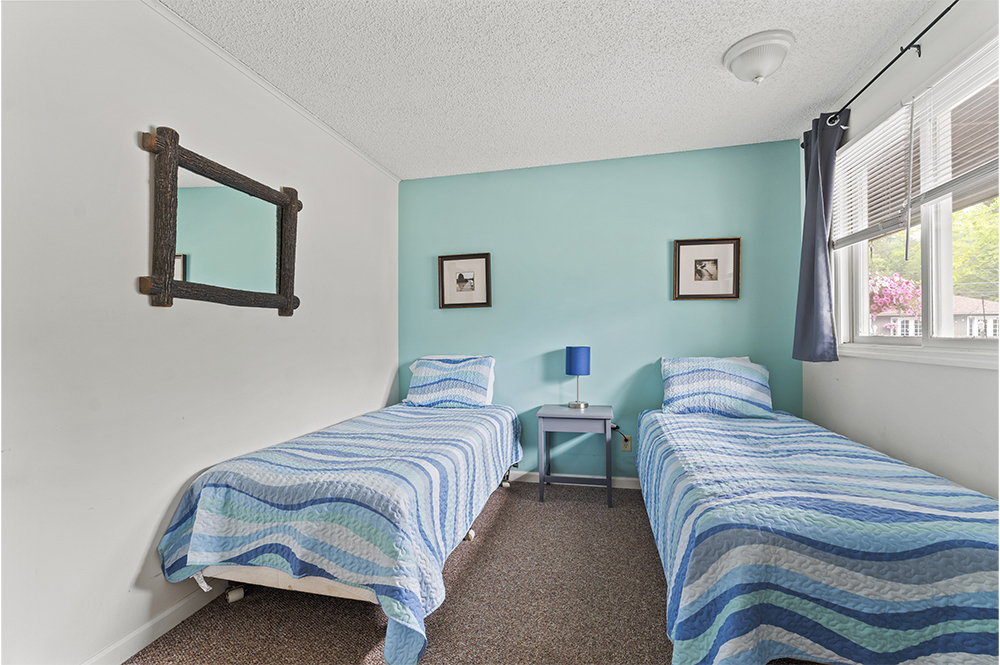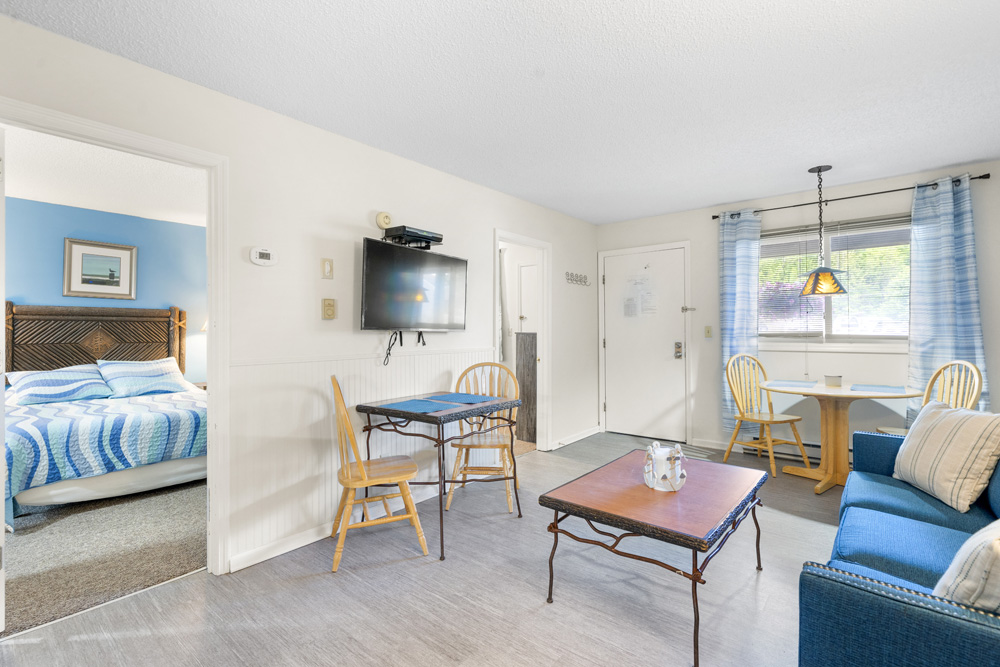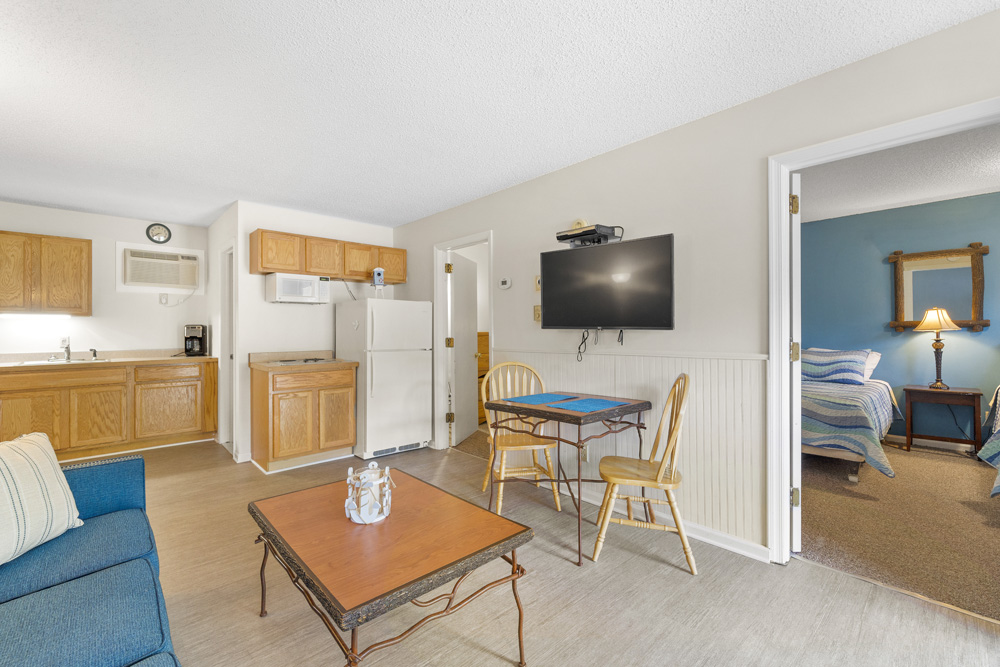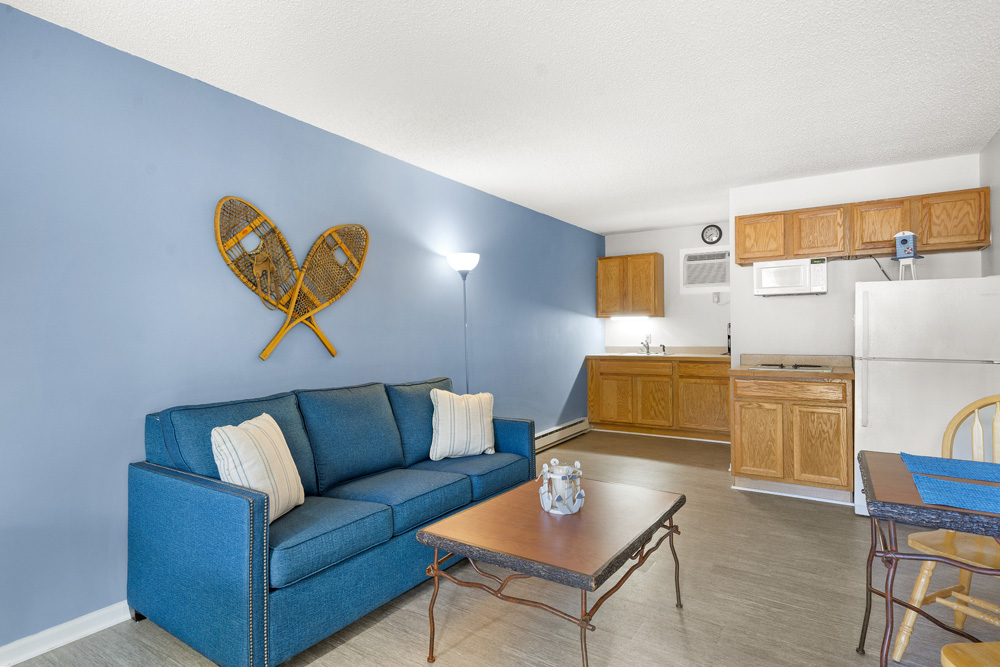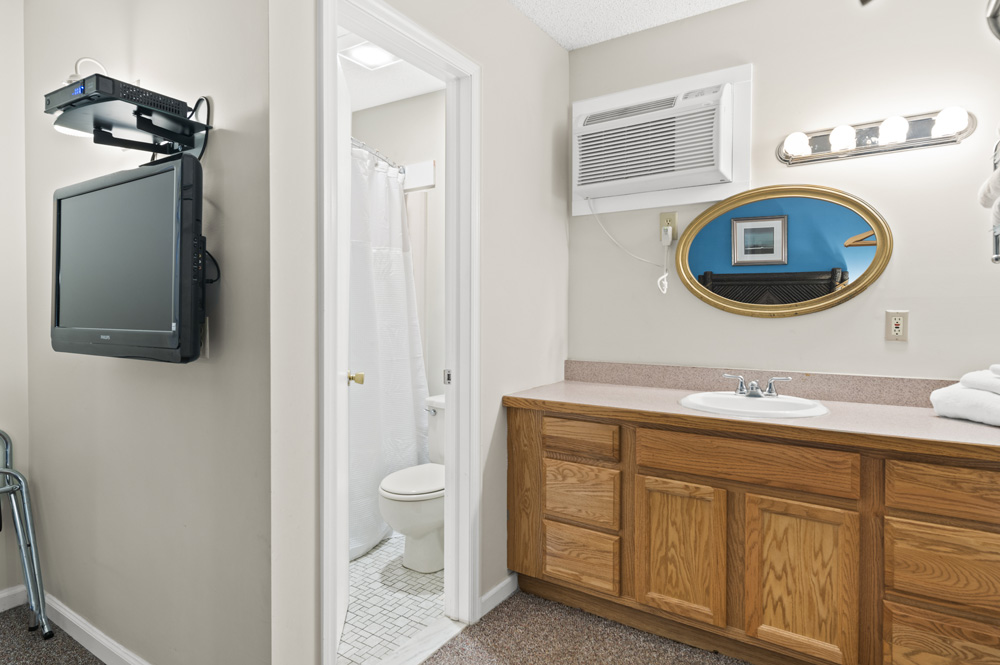 2 Bedroom Suites
1 Queen, 2 Twins
Two Bedrooms
One Bedroom With Queen Bed
Second Bedroom With Two Twin Beds
Complimentary Wireless Internet
A/C
TV
Living Room
Pullout Couch
Kitchenette
Electric Cooktop
Microwave
Refrigerator
Drip Coffee Maker (Filters Provided)
Toaster
Linens and Towels
Two Full Bathrooms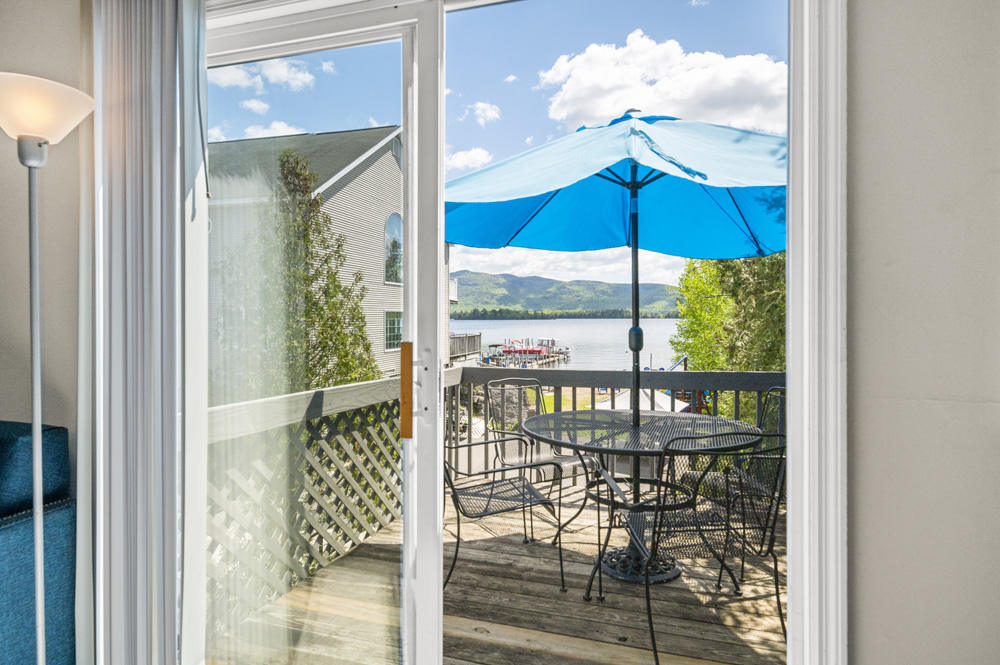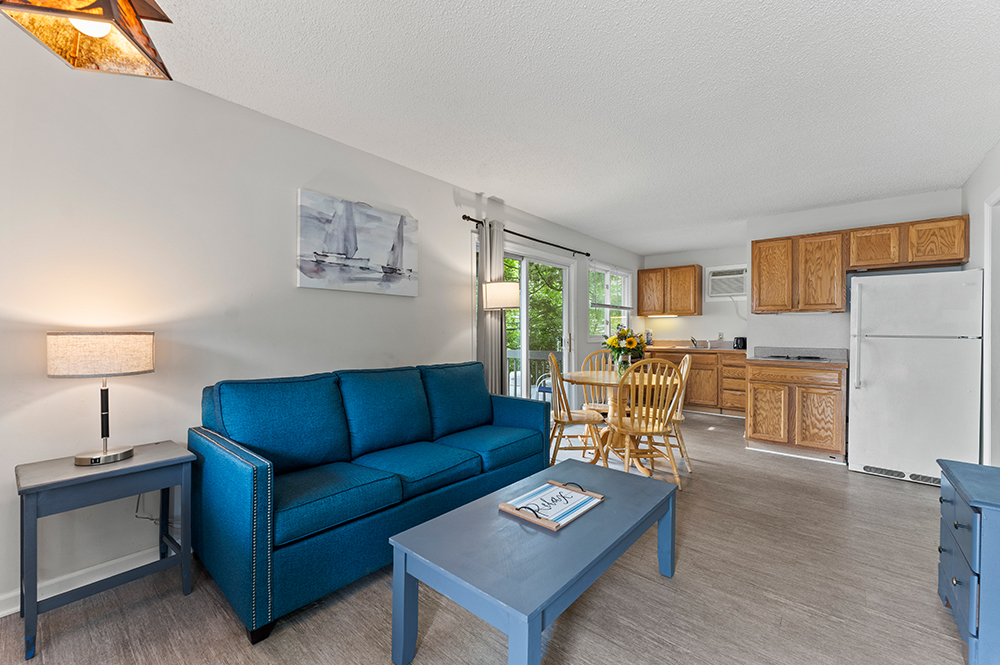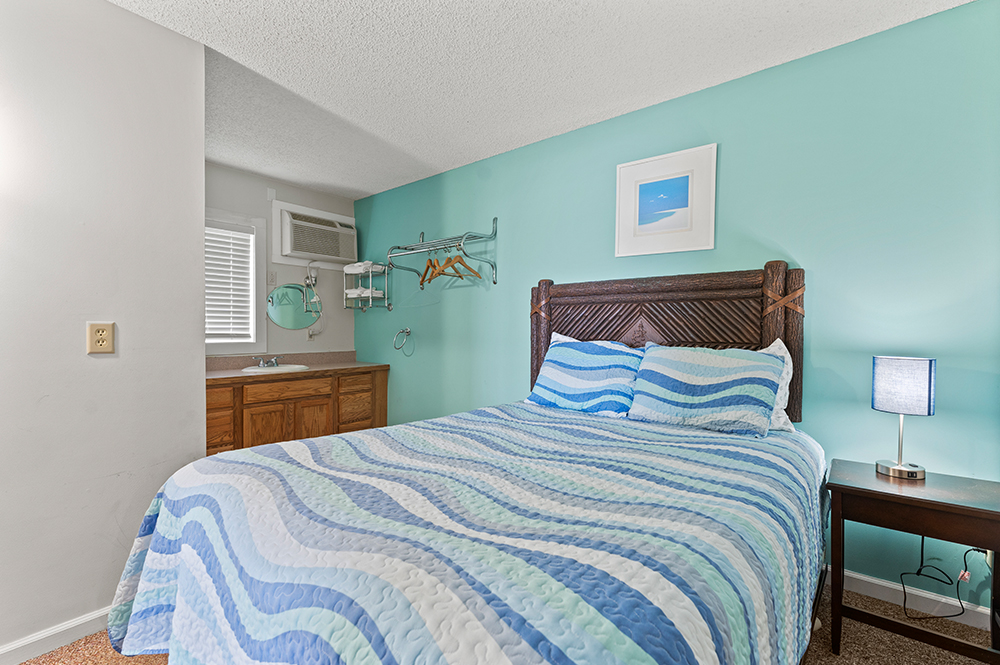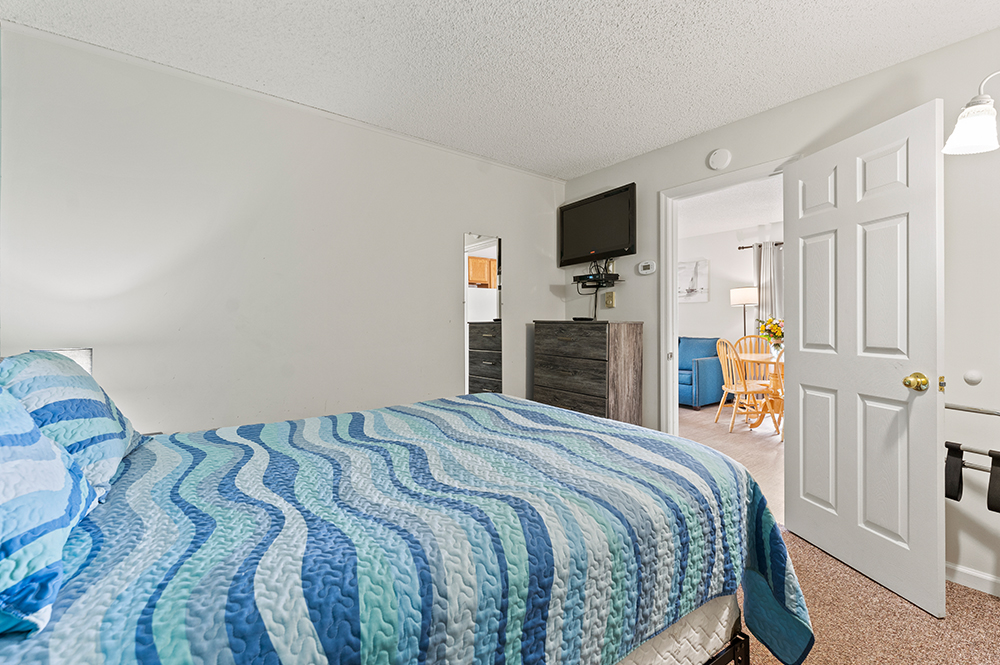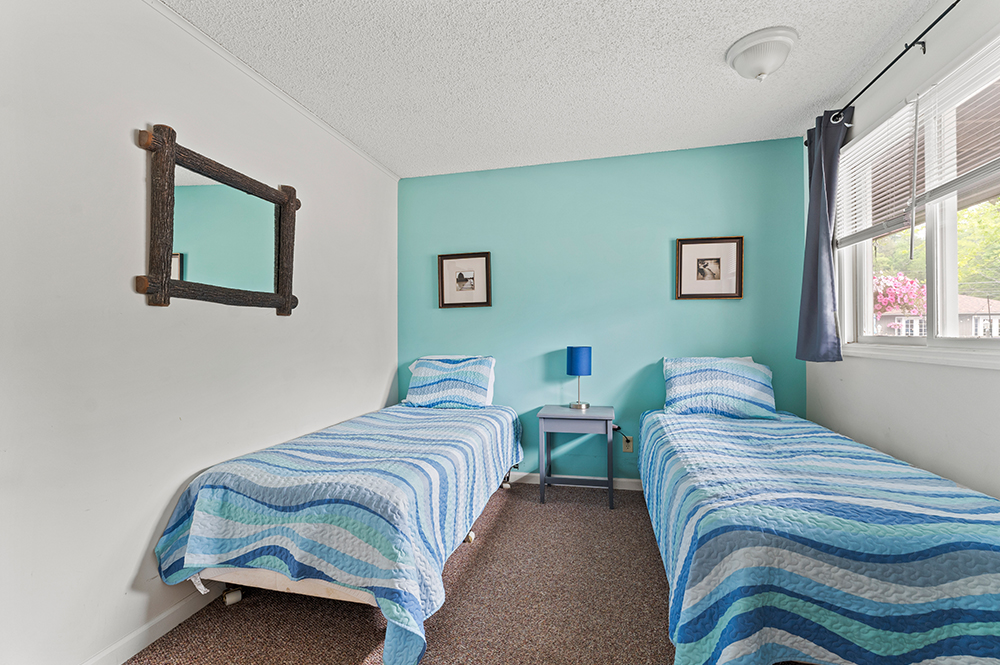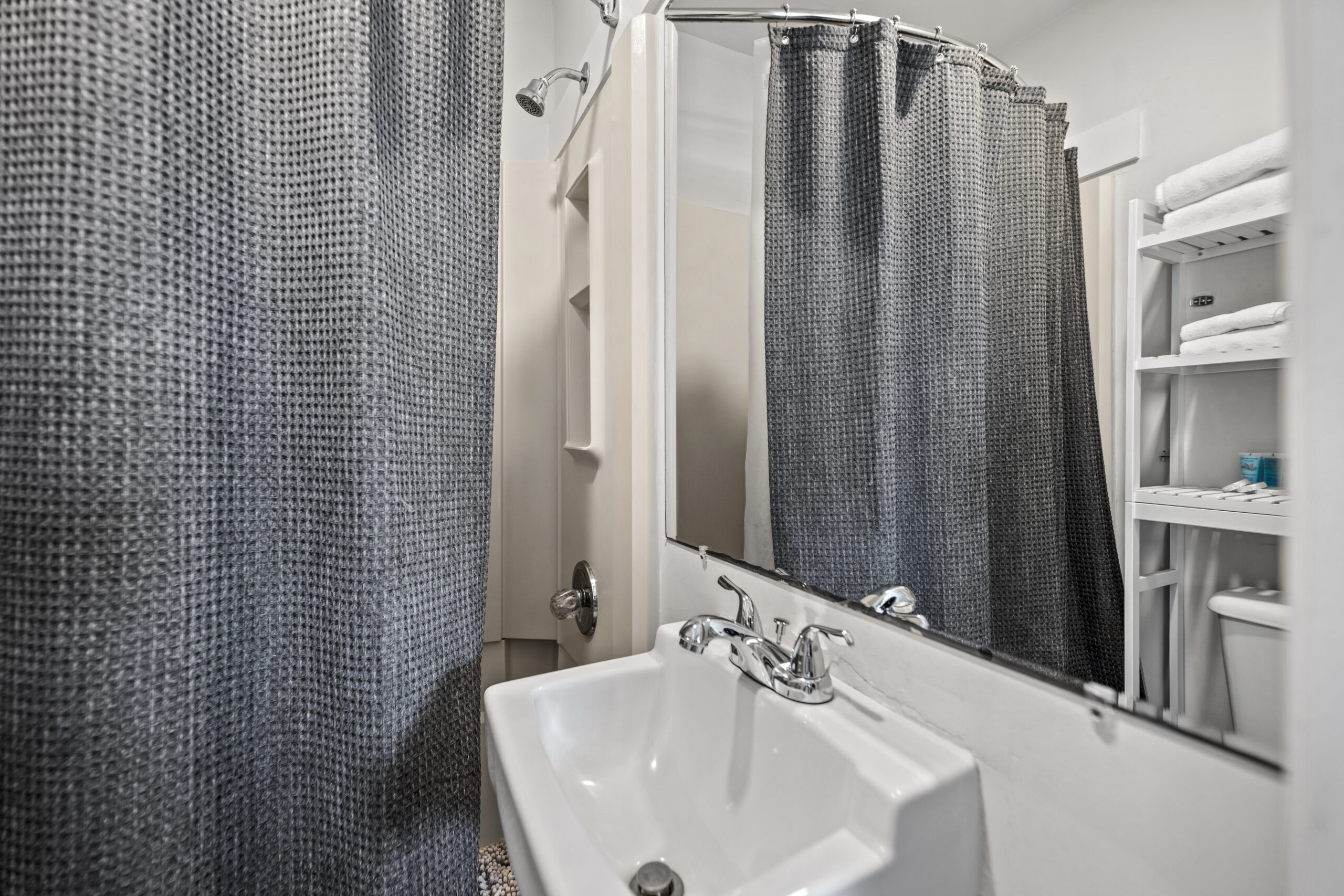 2 BEDROOM LAKE VIEW SUITE
With DECK
Two Bedrooms
One With Queen Bed
Second With Two Twin Beds
Complimentary Wireless Internet
A/C
TV
Living Room
Pullout Couch
Kitchenette
Electric Cooktop
Microwave
Refrigerator
Drip Coffee Maker (Filters Provided)
Toaster
Linens and Towels
Two Bathrooms
Lake View
Private Deck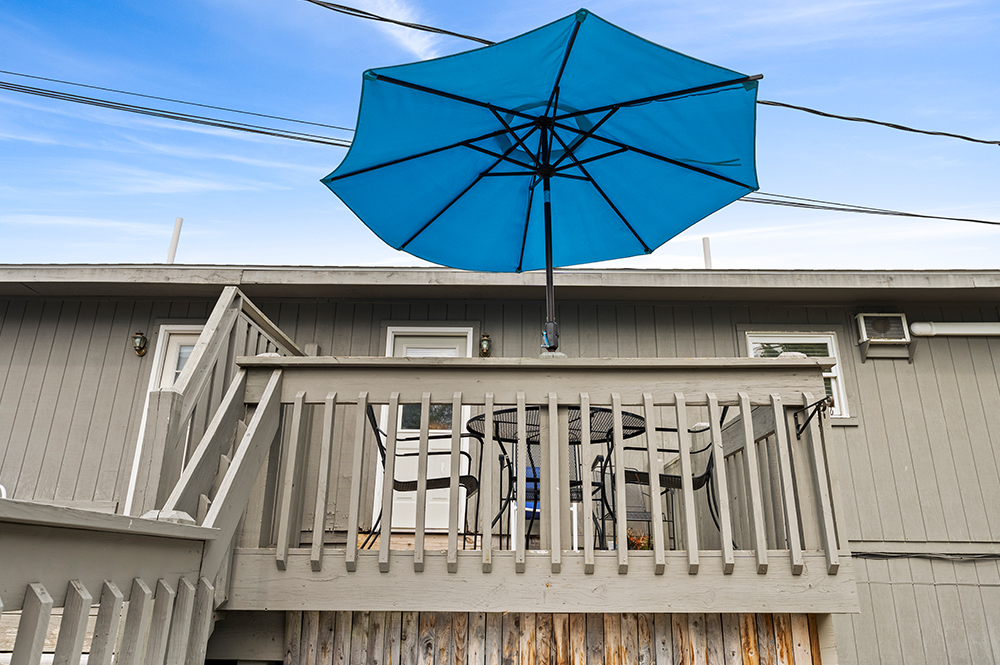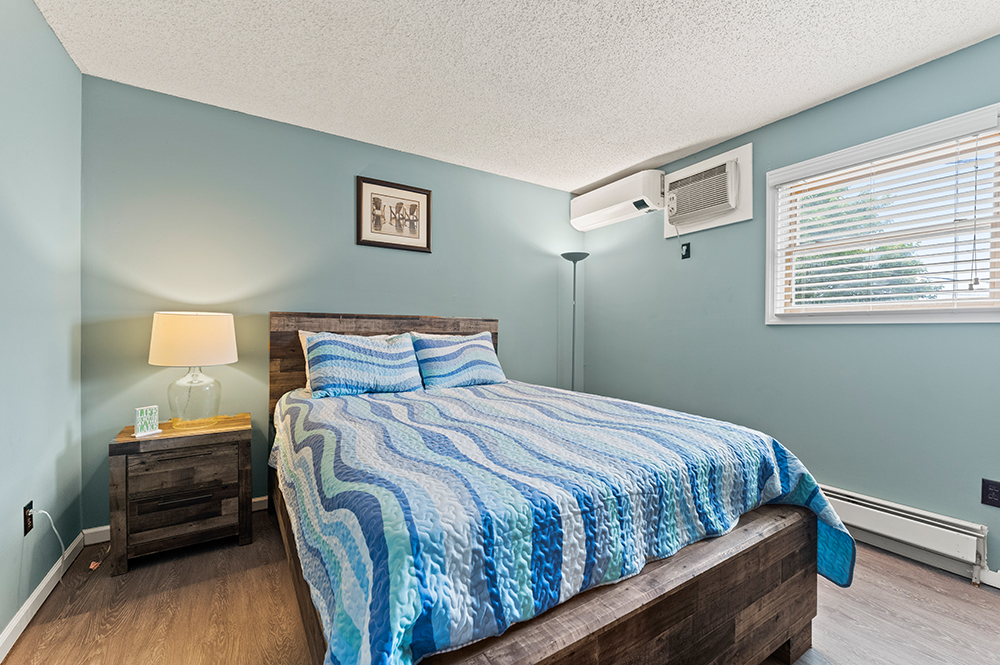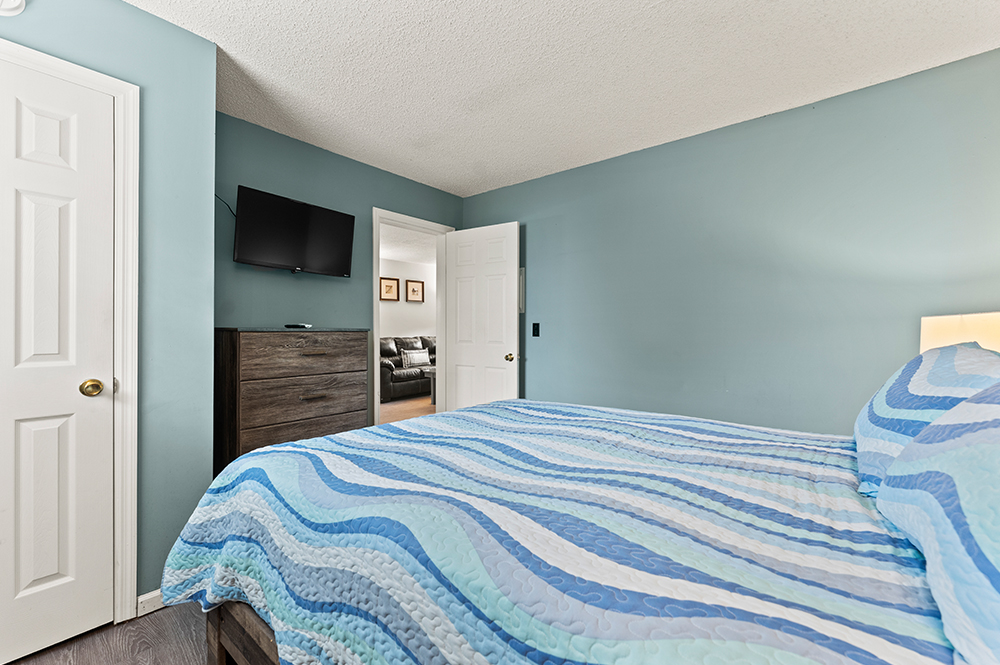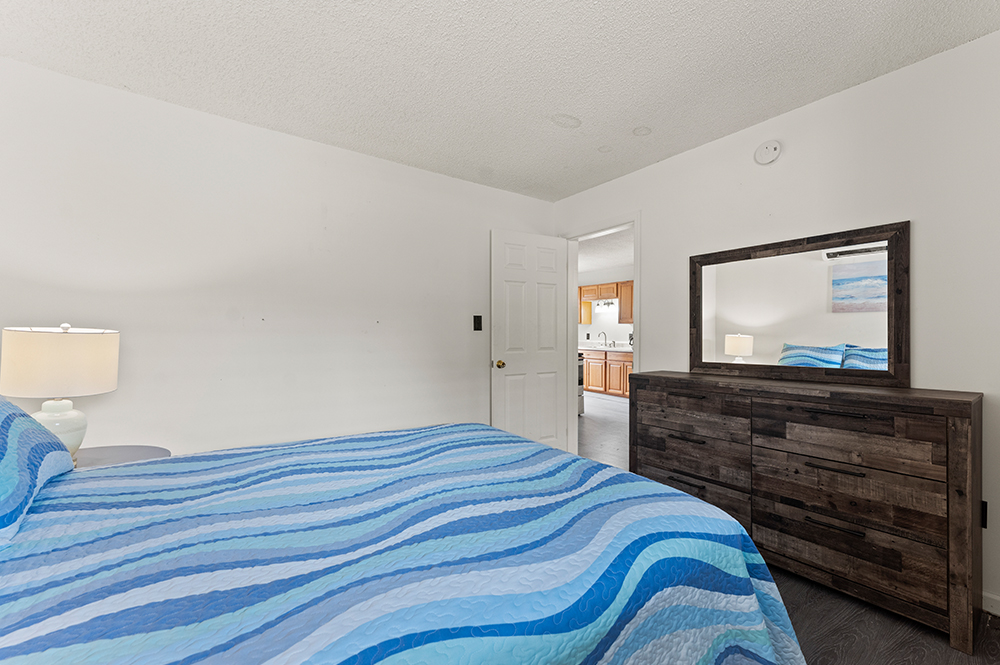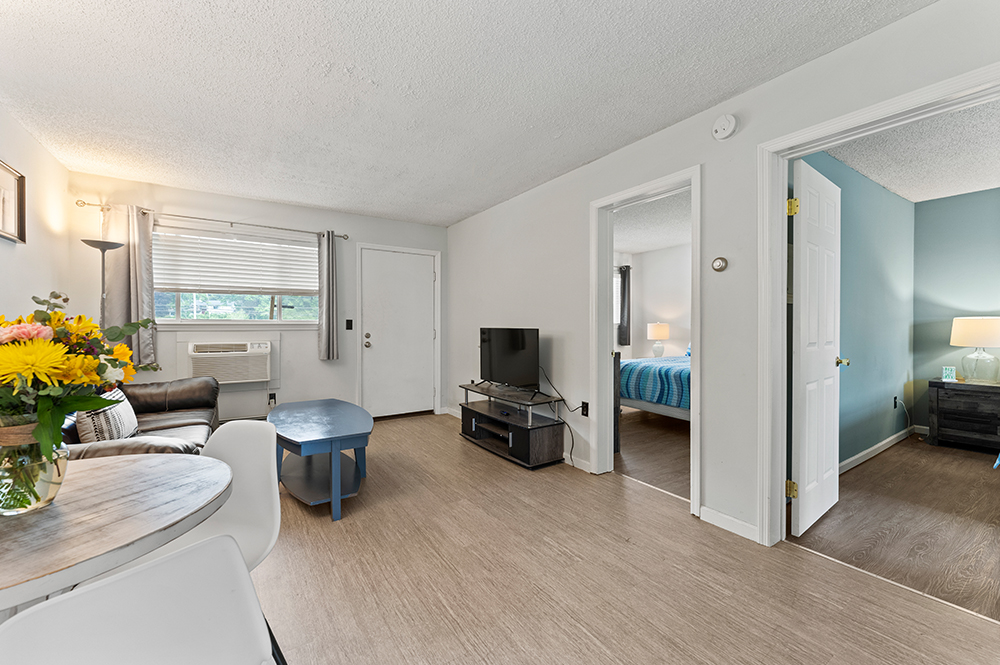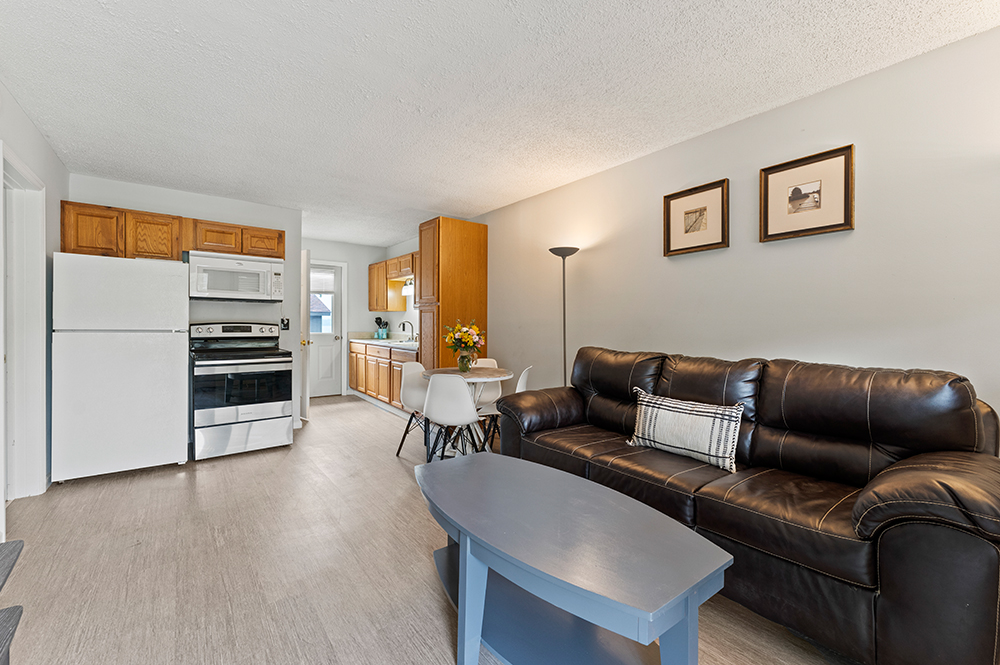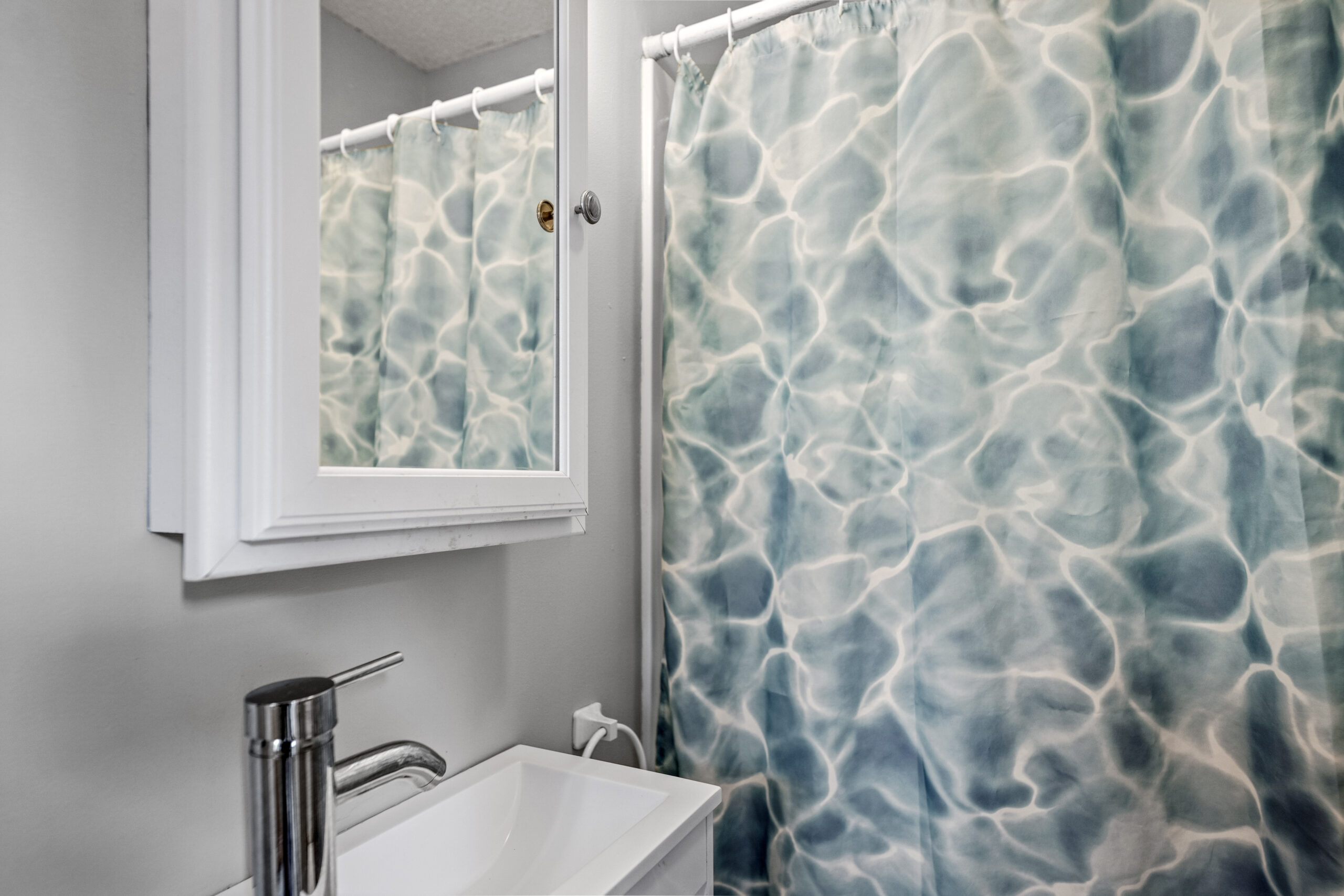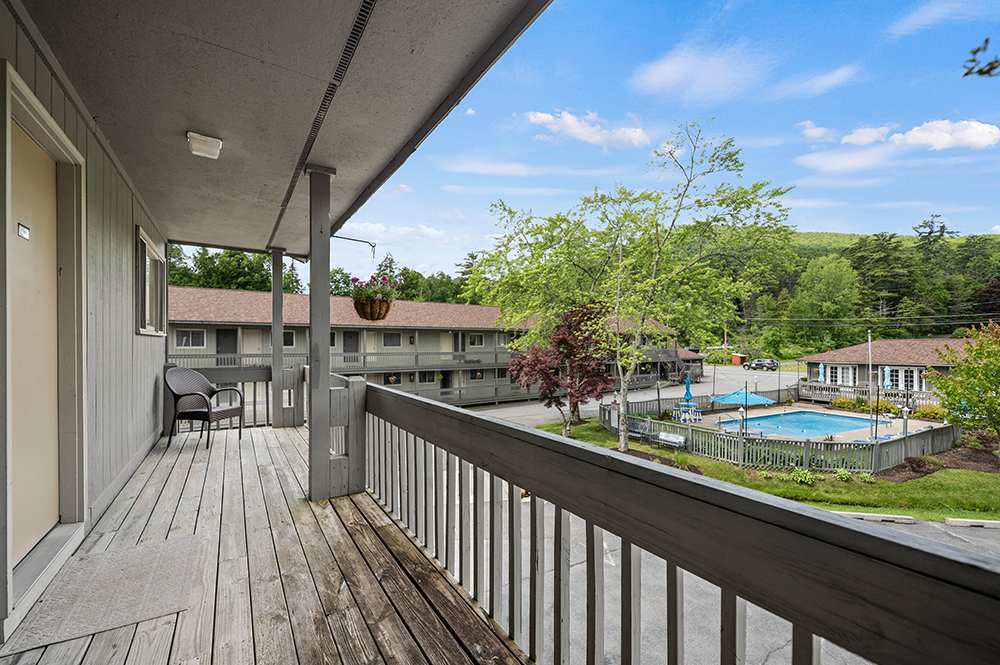 2 bedroom suite with full kitchen and deck
Two Bedrooms
Two Queen Bedrooms
Complimentary Wireless Internet
A/C
TV
Living Room
Full Kitchen With Oven/Stove
Microwave
Refrigerator
Drip Coffee Maker (Filters Provided)
Toaster
Linens and Towels
One Full Bathroom
Lake View
Private Deck (Partial View)
Located On 2nd Floor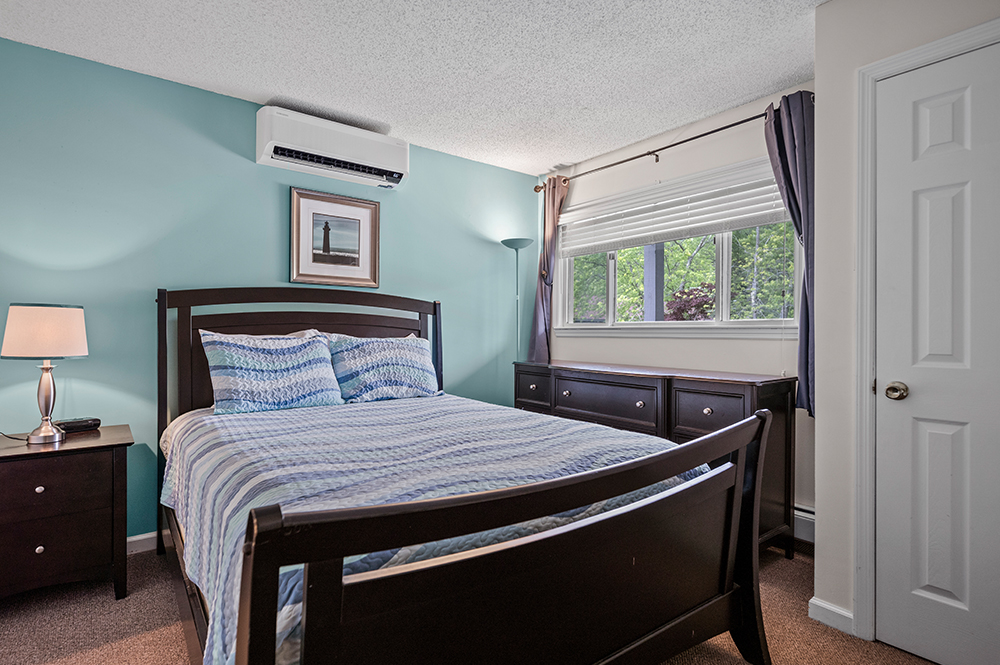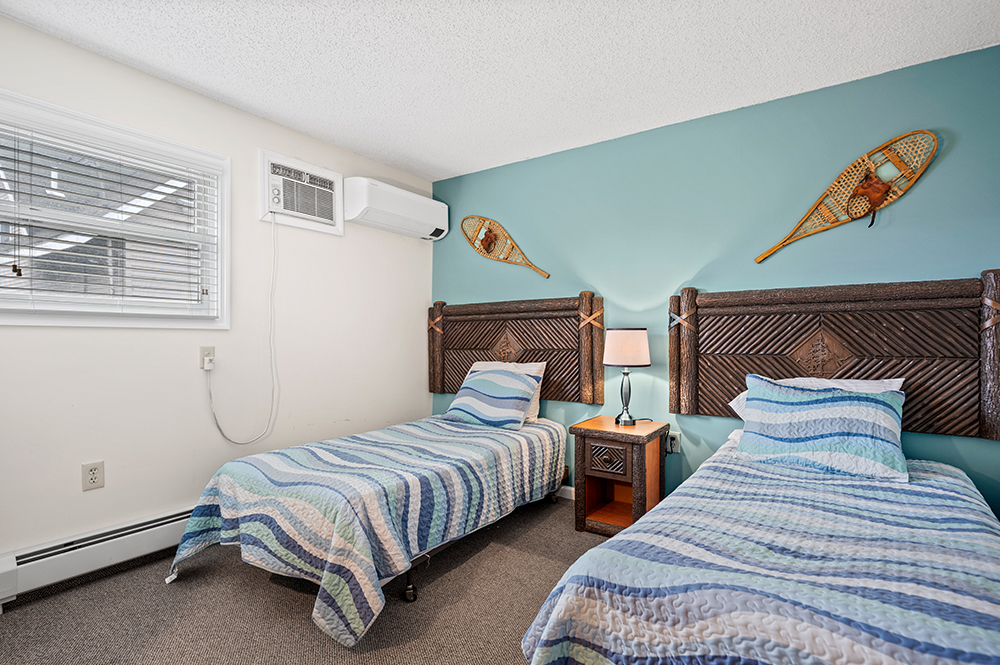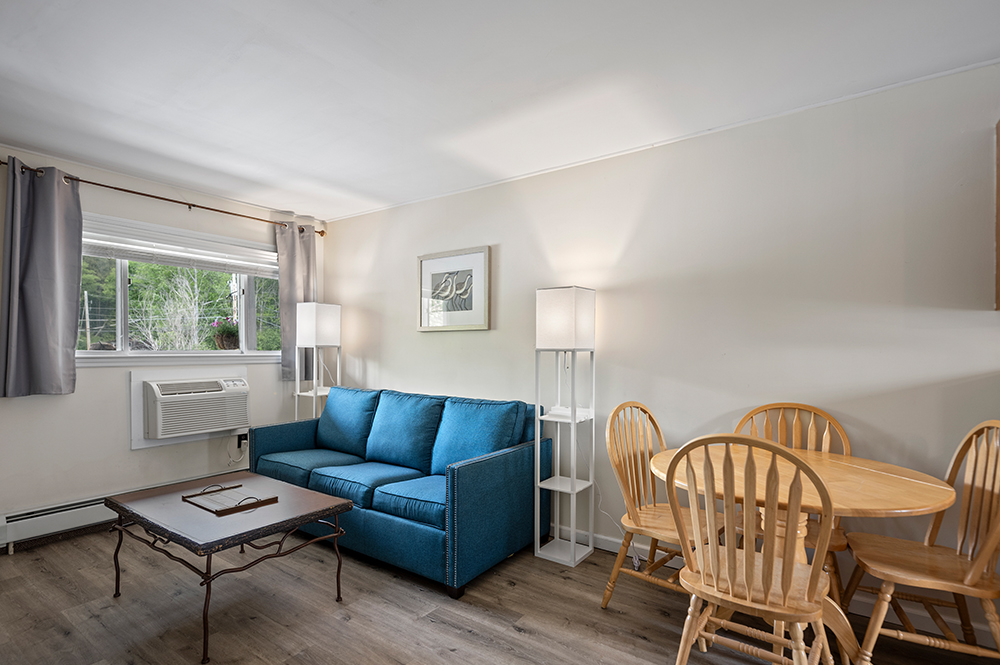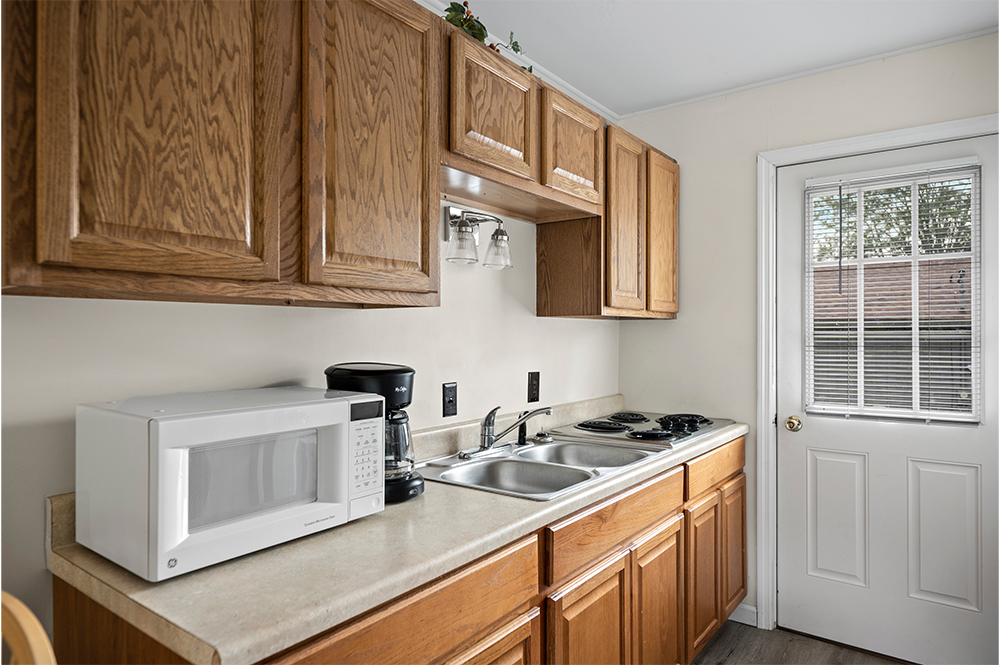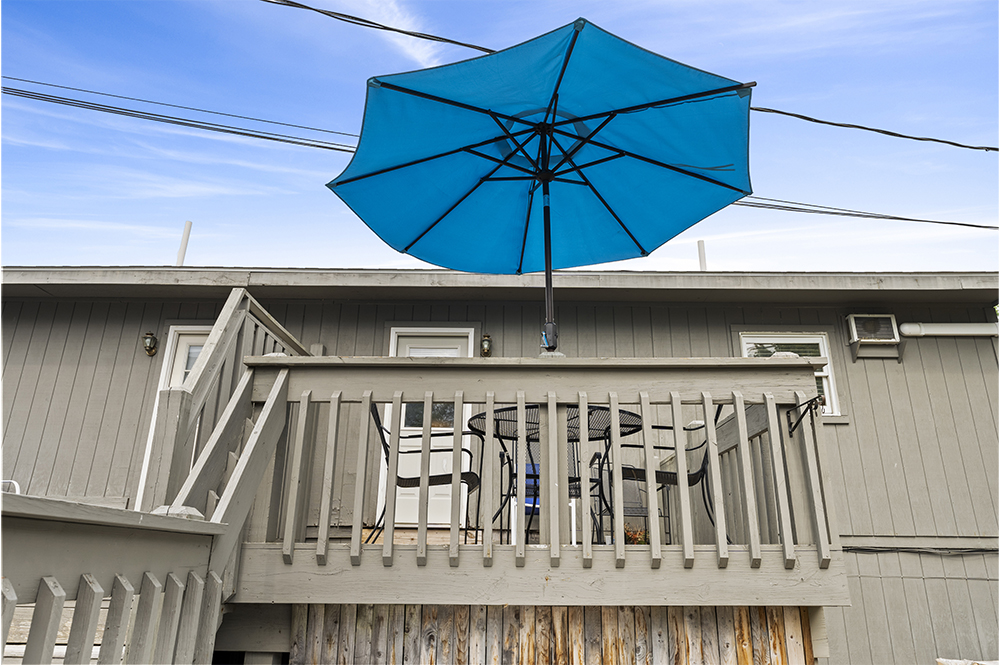 2 BEDROOM SUITE With DECK
Two Bedrooms
One With Queen Bed
Second With Two Twin Beds
Complimentary Wireless Internet
A/C
TV
Living Room
Pullout Couch
Kitchenette
Electric Cooktop
Microwave
Refrigerator
Drip Coffee Maker (Filters Provided)
Toaster
Linens and Towels
Full Bathroom
Lake View
Private Deck (Partial View)
Located On 2nd Floor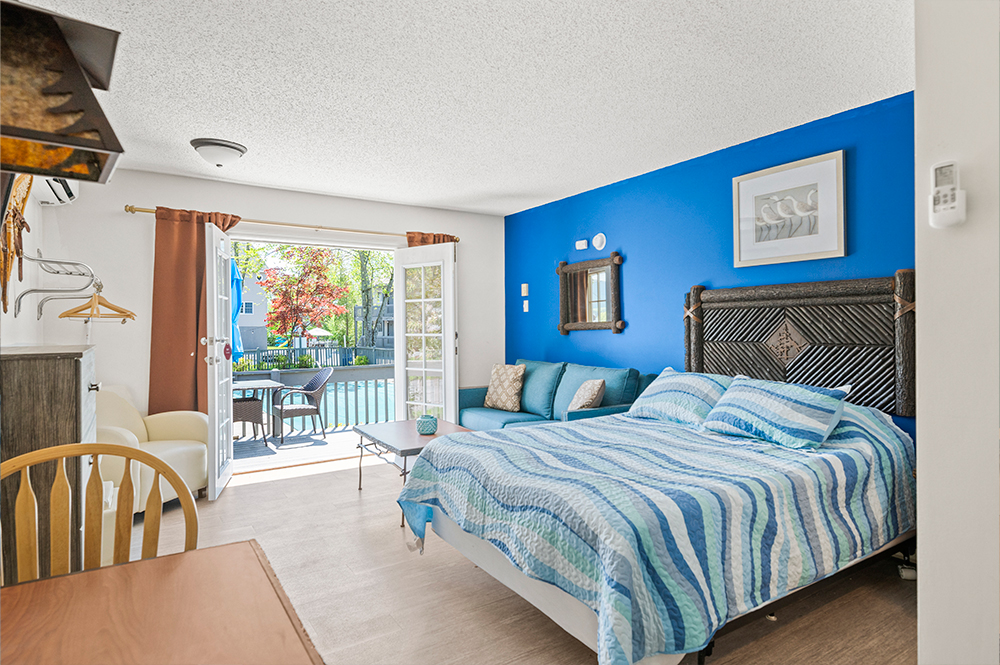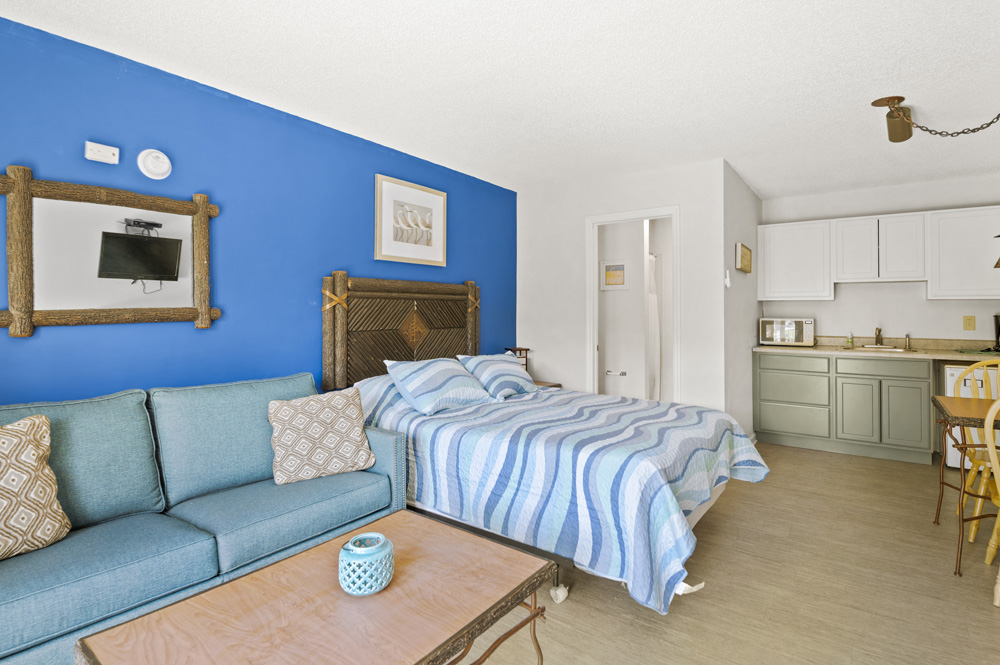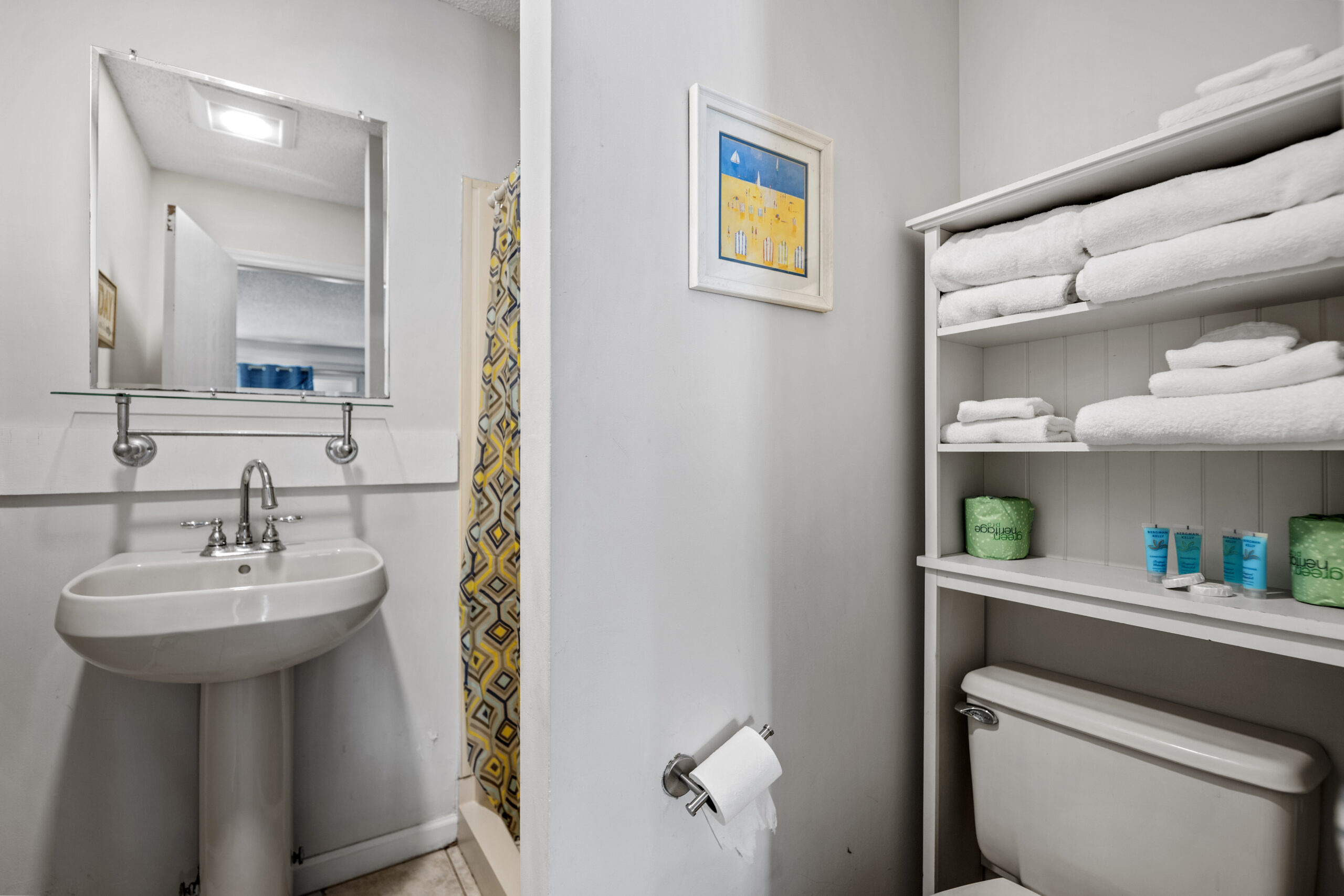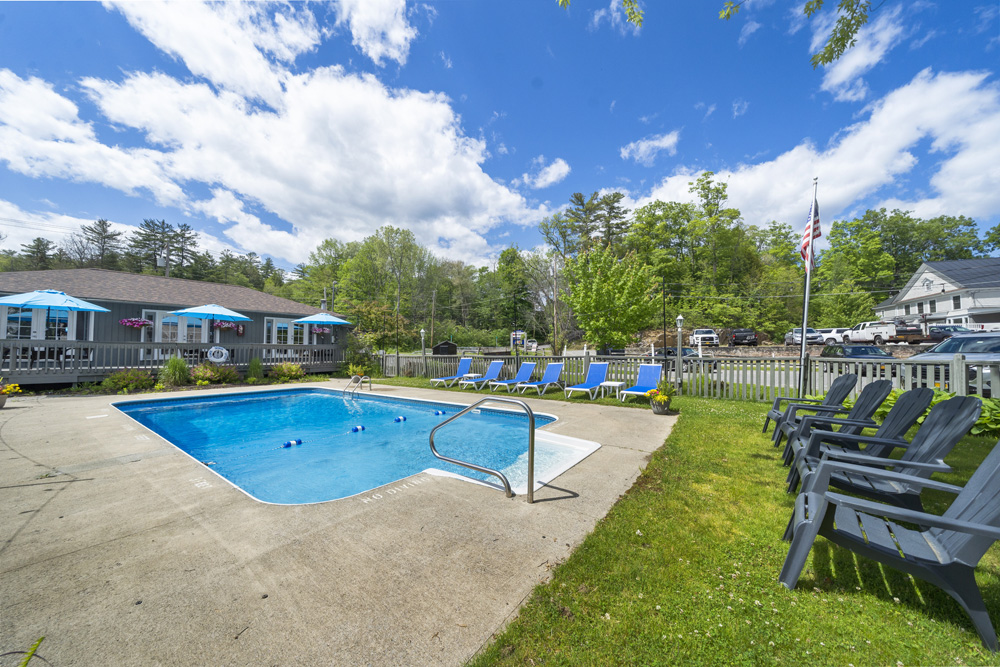 One Queen Bed
Studio Style
Complimentary Wireless Internet
A/C
TV
Living Room
Pullout Couch
Kitchenette
Electric Cooktop
Microwave
Mini Refrigerator
Drip Coffee Maker (Filters Provided)
Toaster
Linens and Towels
Full Bathroom (Shower Stall)
Large Shared Deck Overlooking Pool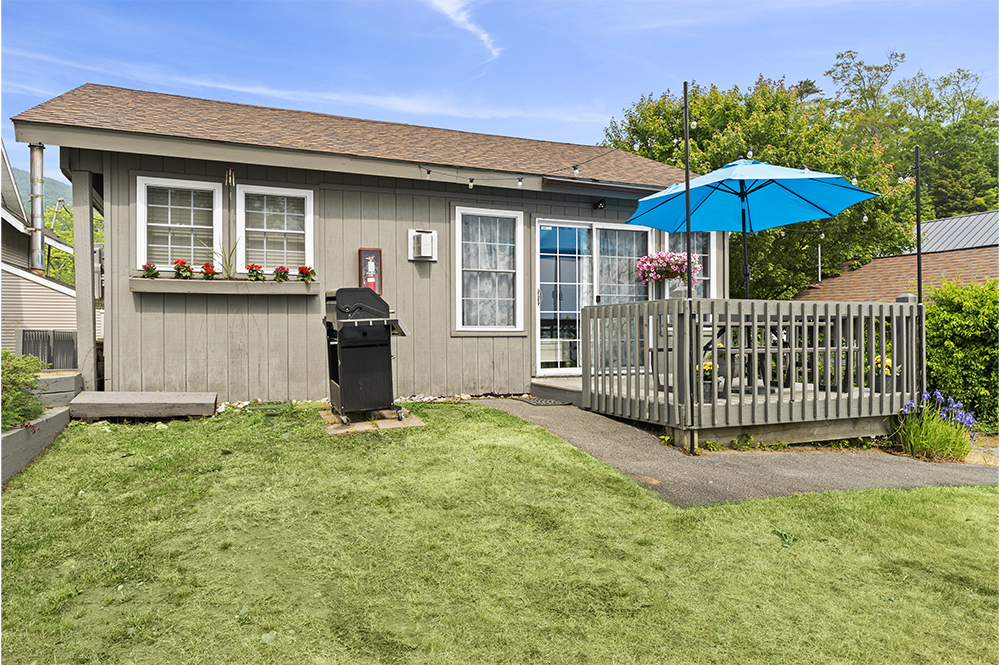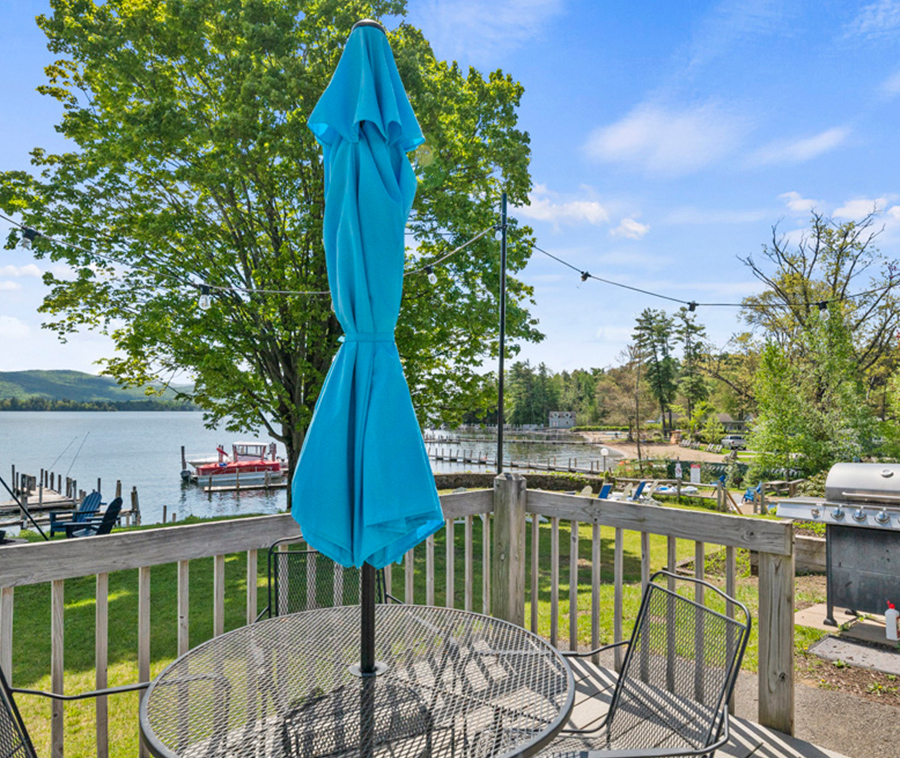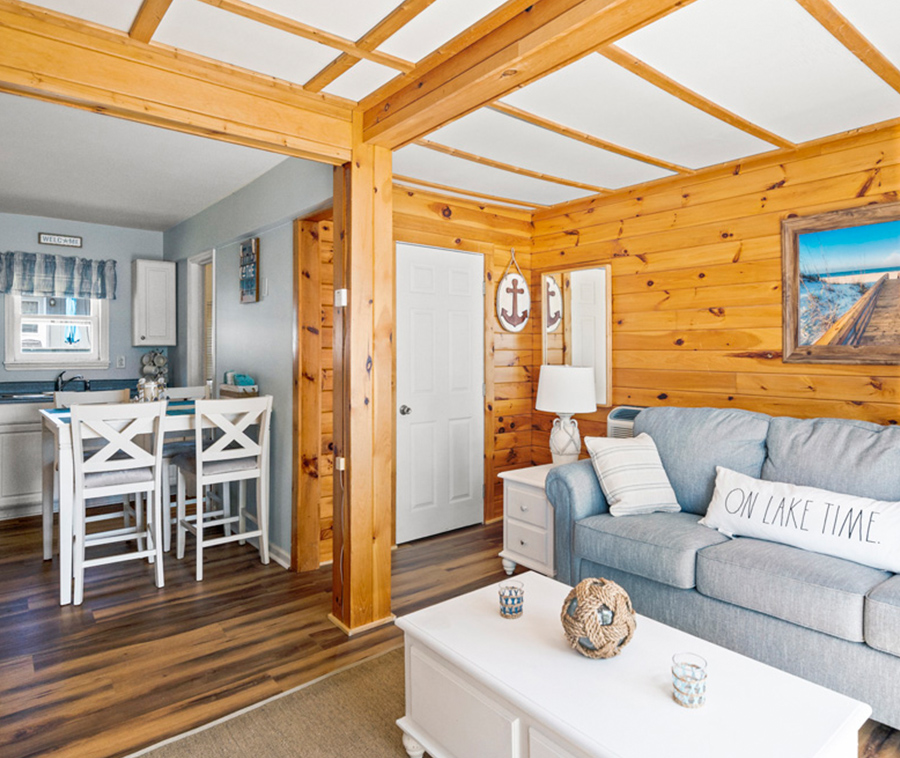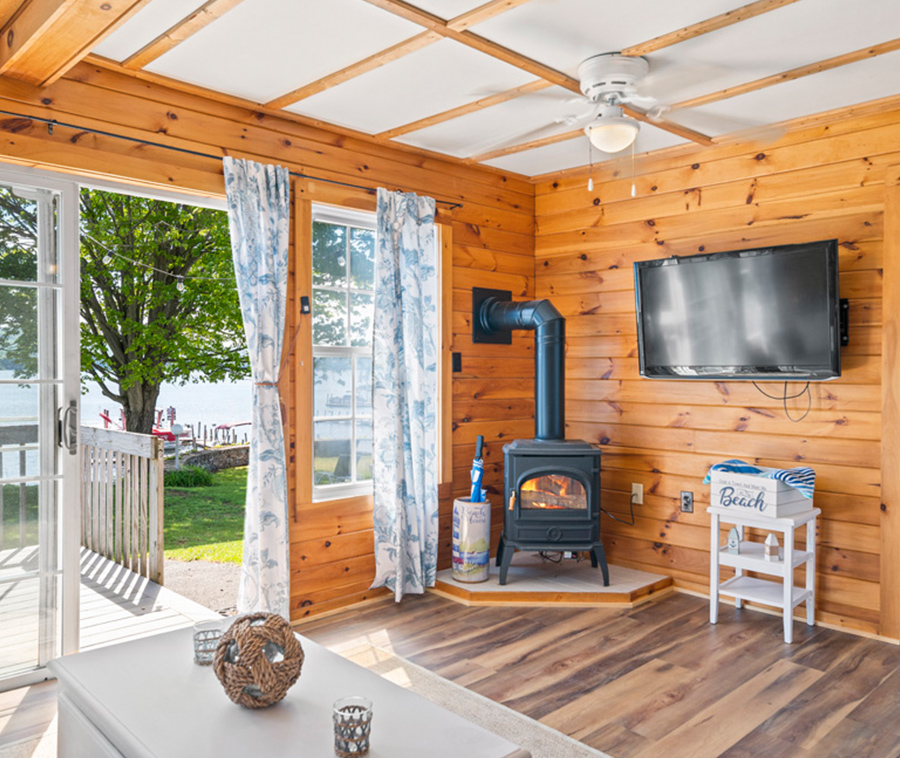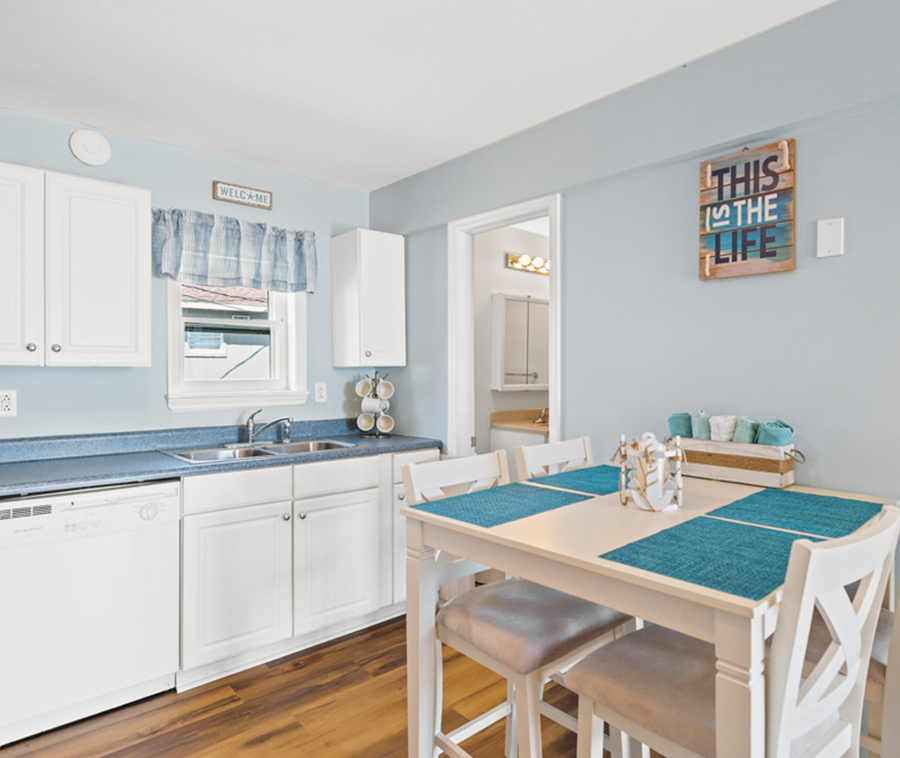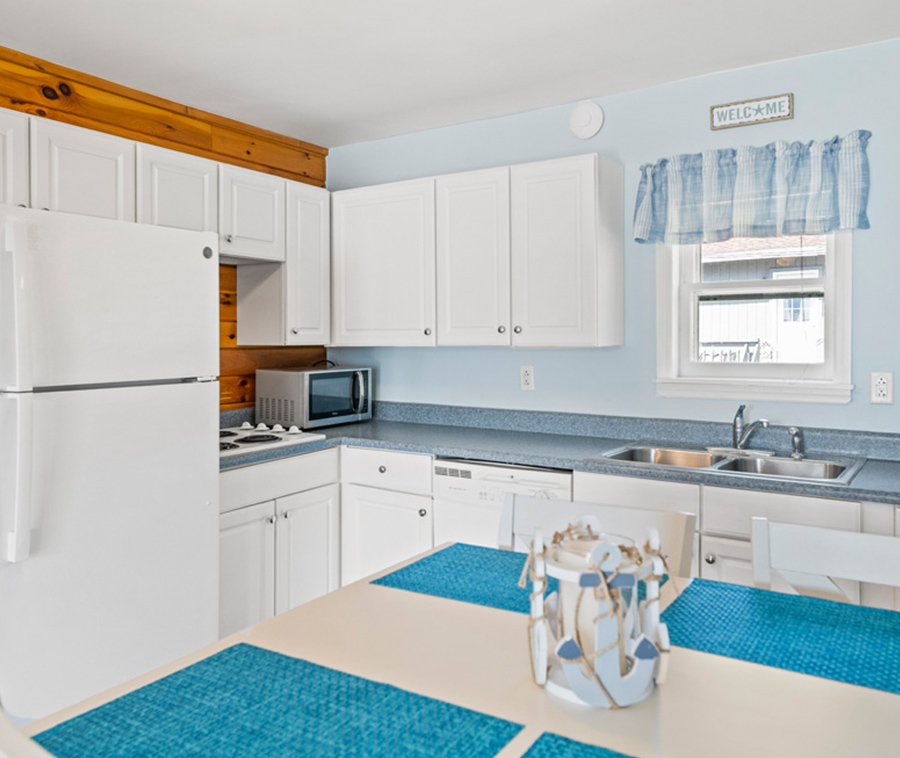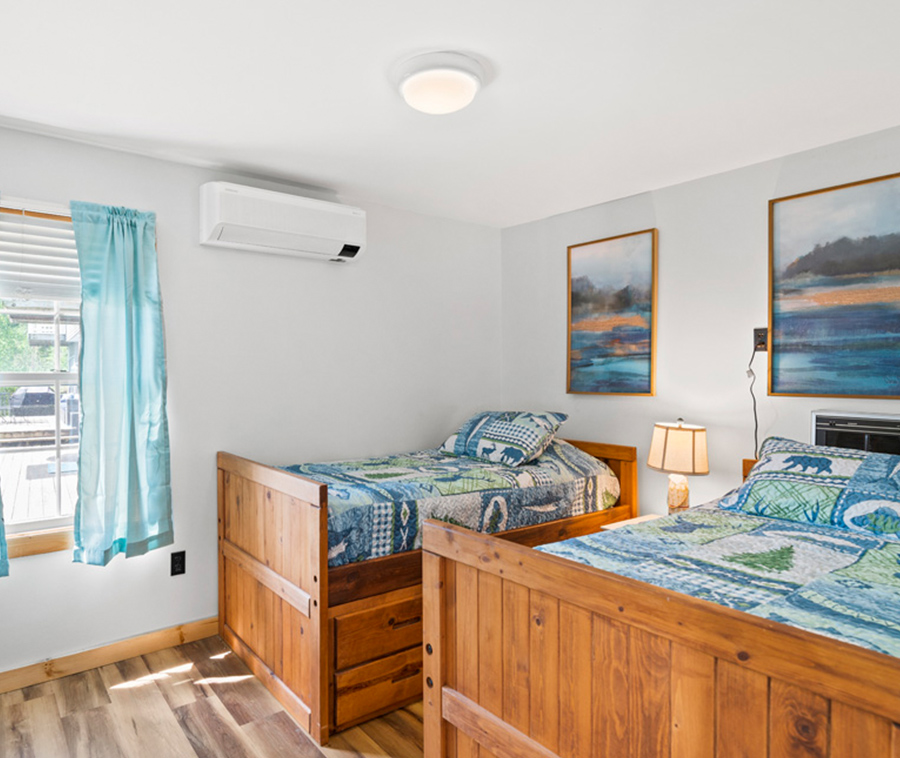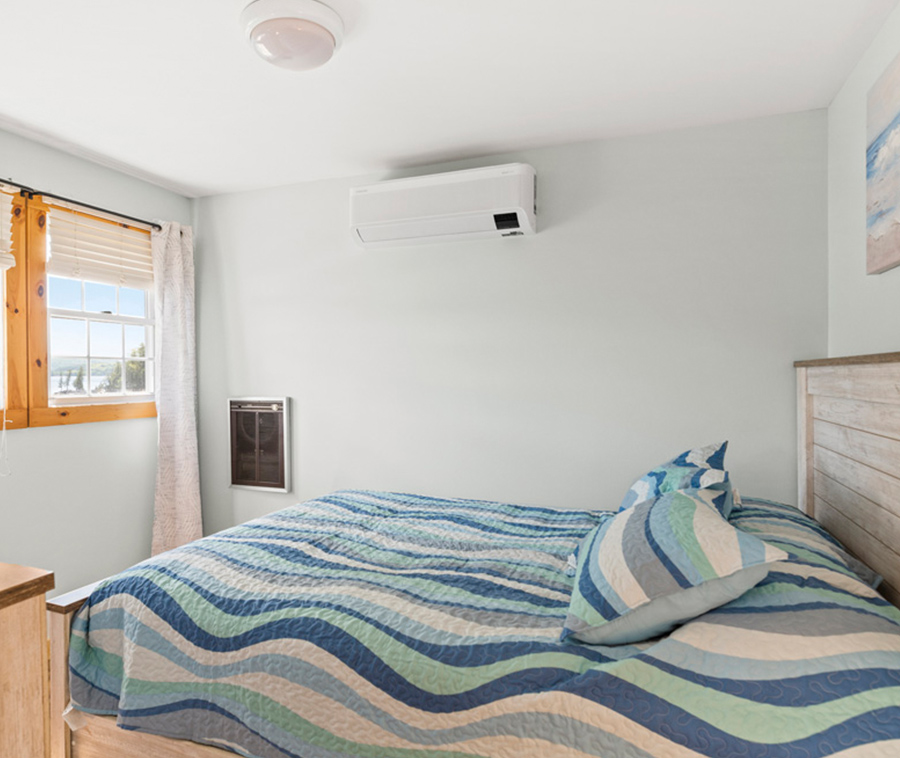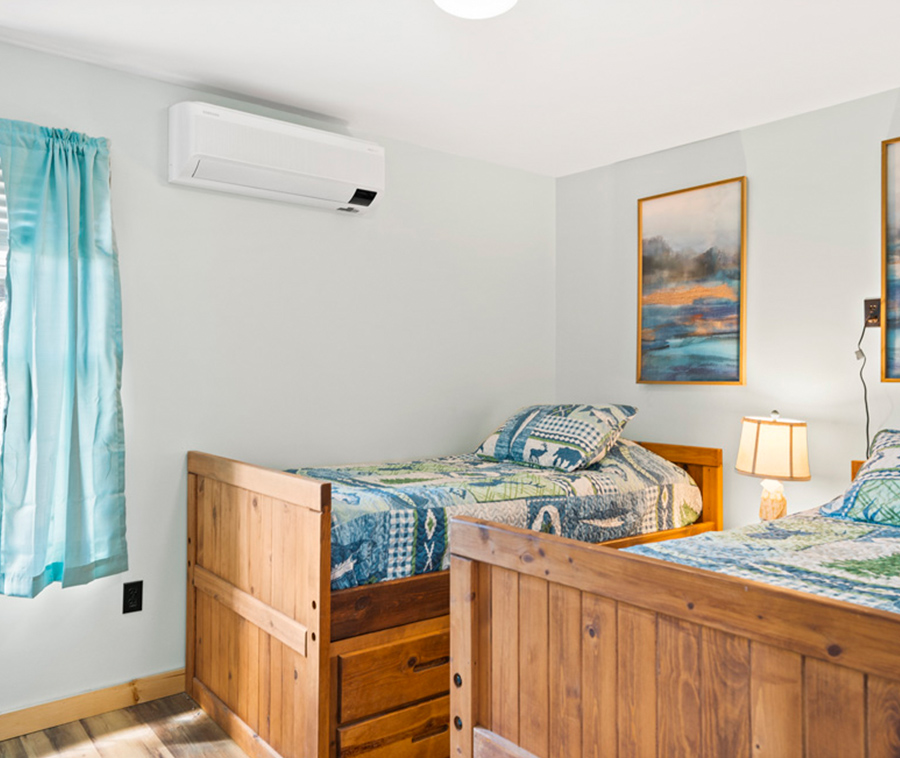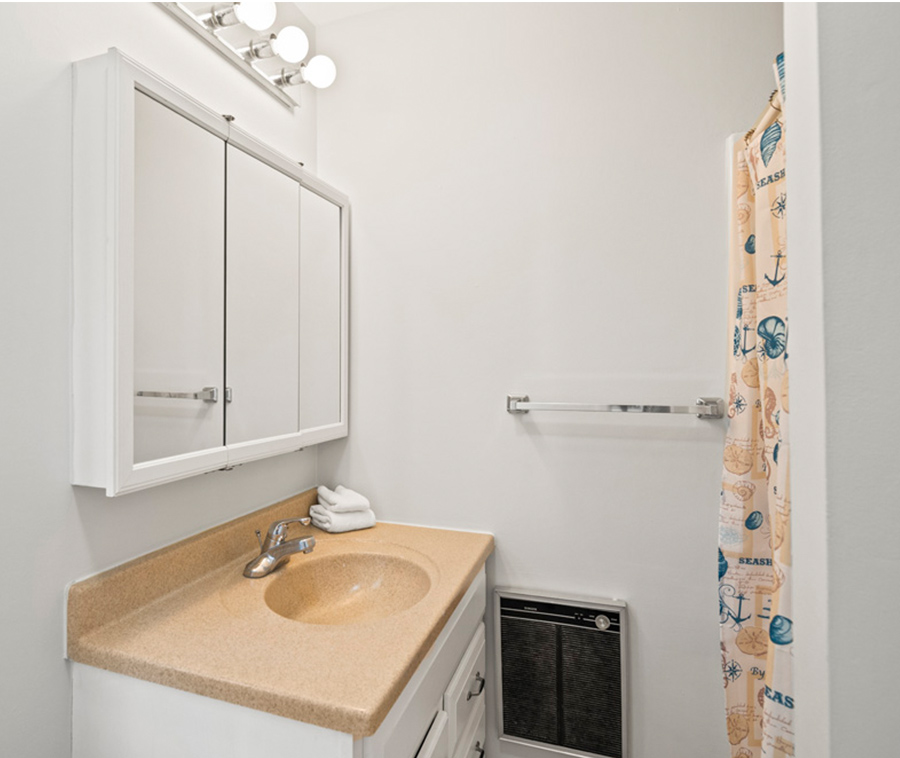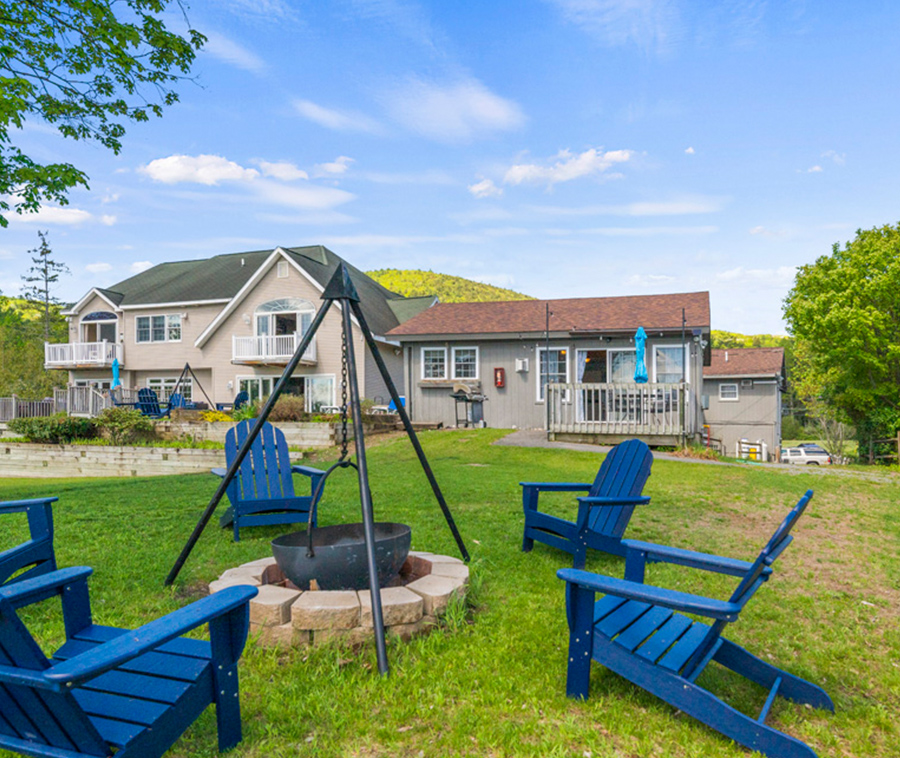 2 Bedroom Lakeside Cottage
Lake Décor
Central A/C
Heat
Gas Fireplace
Complimentary Wireless Internet
TV
Living Room
Kitchenette
Refrigerator
Convection Microwave
Dishwasher
Drip Coffee Maker (Filters Provided)
One Full Bathroom
Private New Deck  With Patio Table And Umbrella
Gas BBQ
Sleeping Accommodations:
2 Bedrooms
One Bedroom With A Queen Bed
Second Bedroom With Two Twin Beds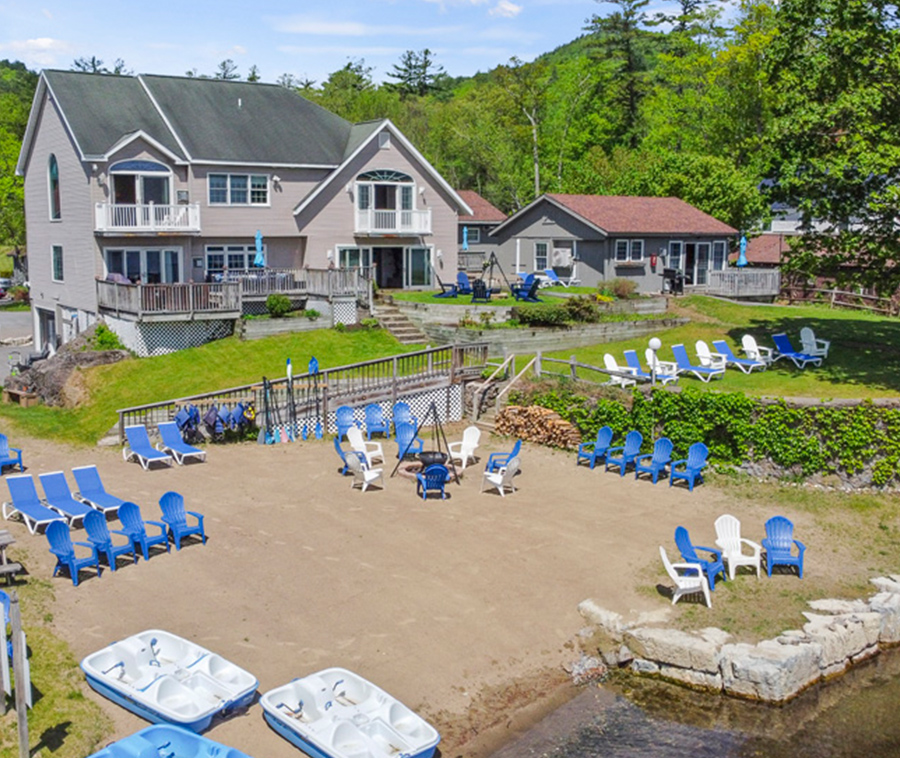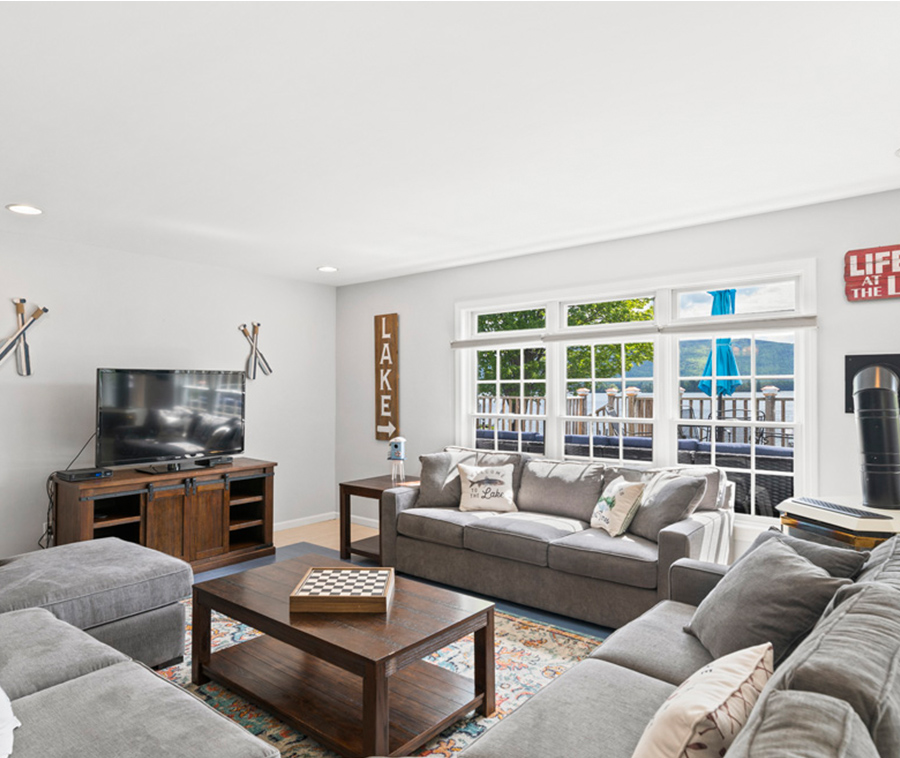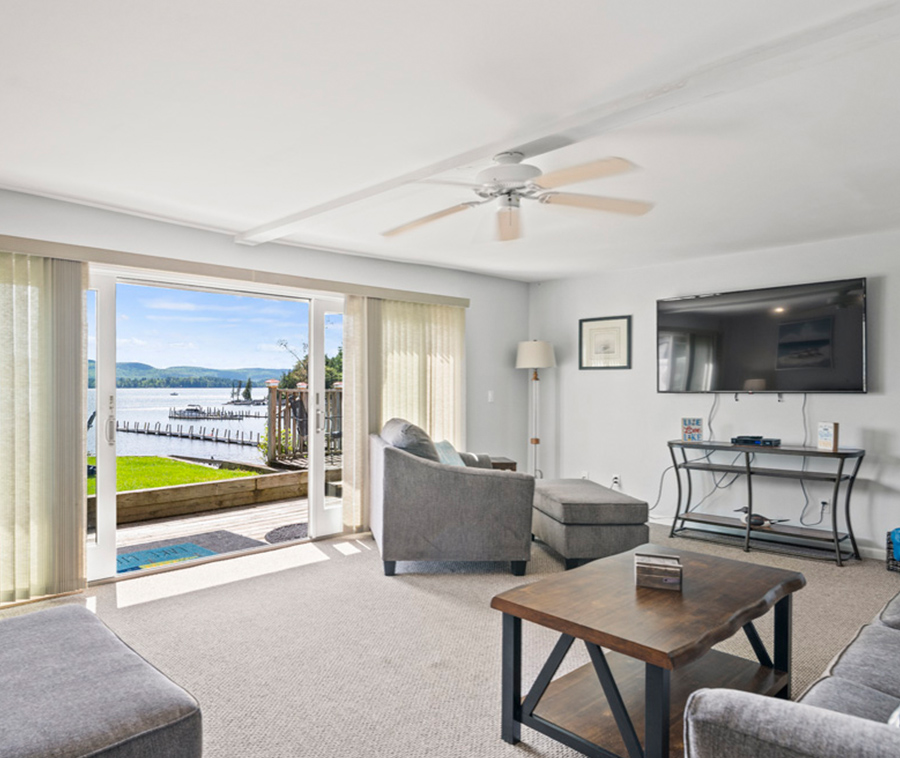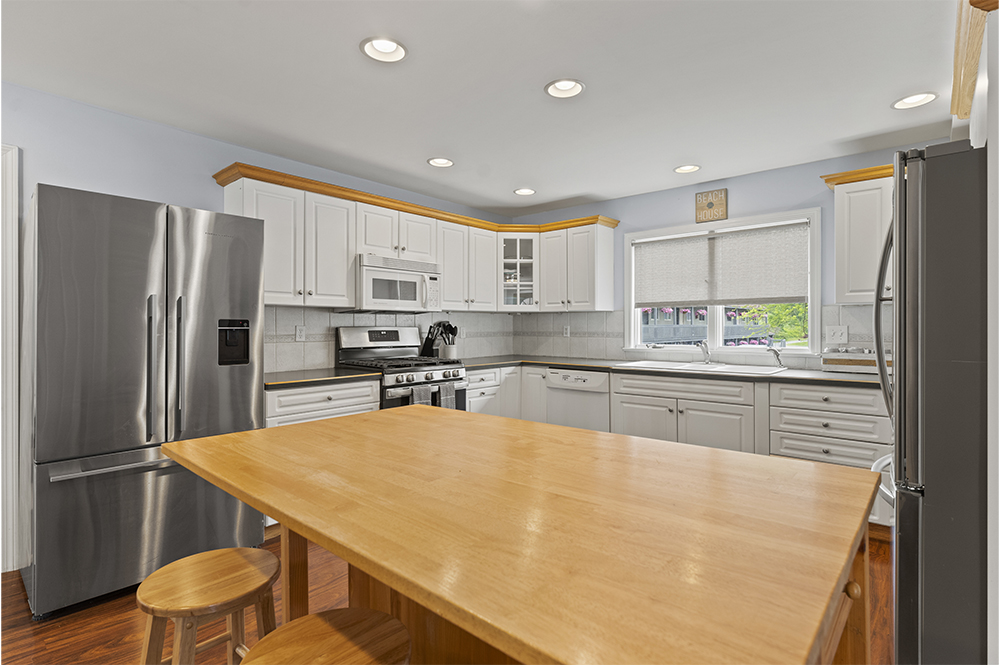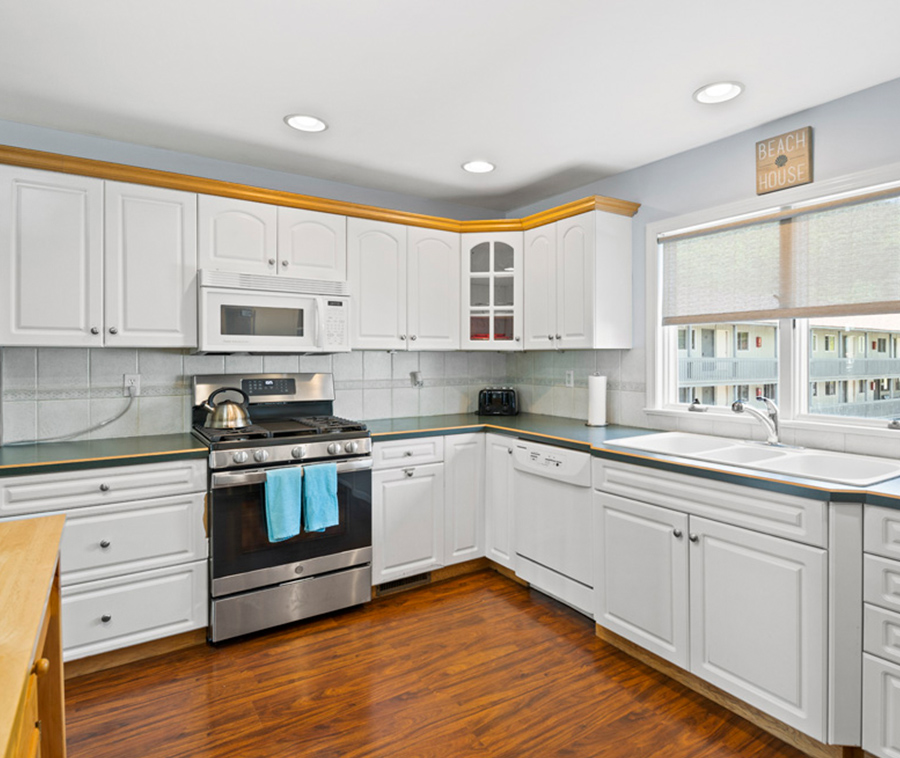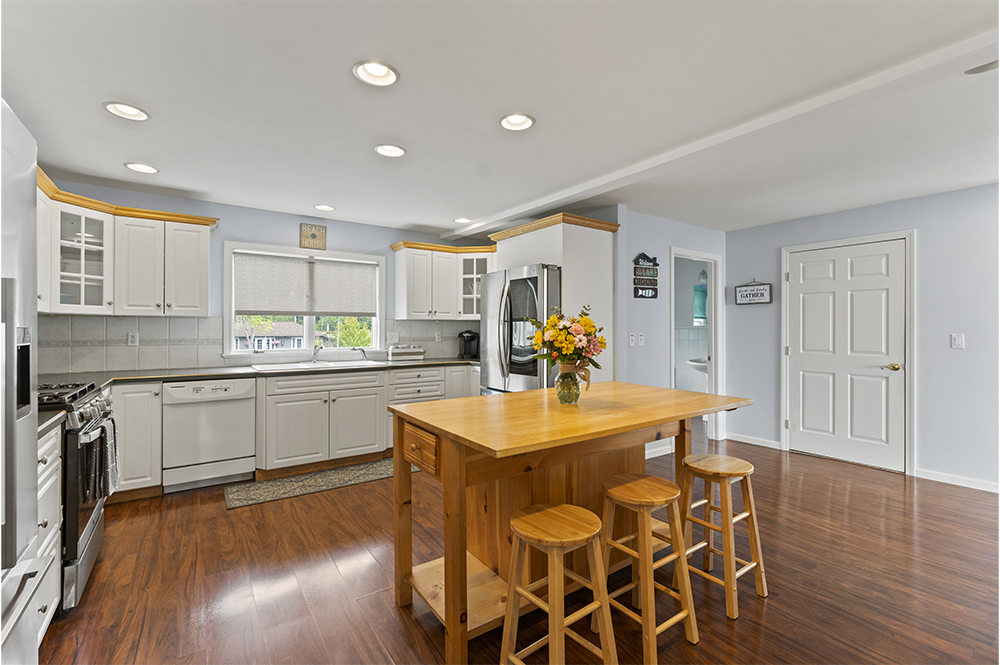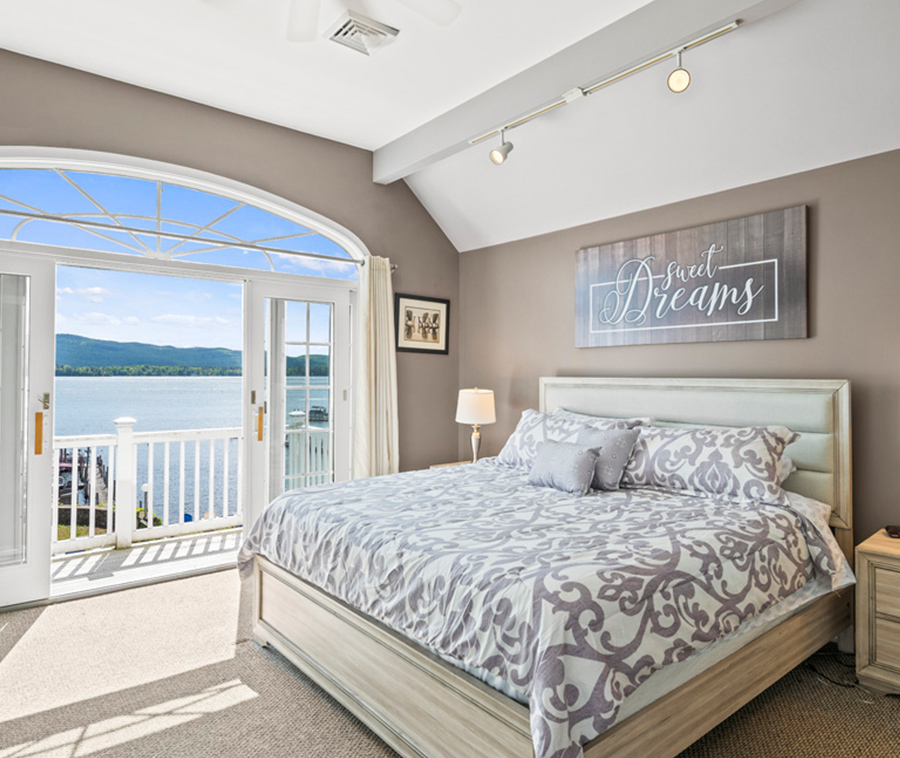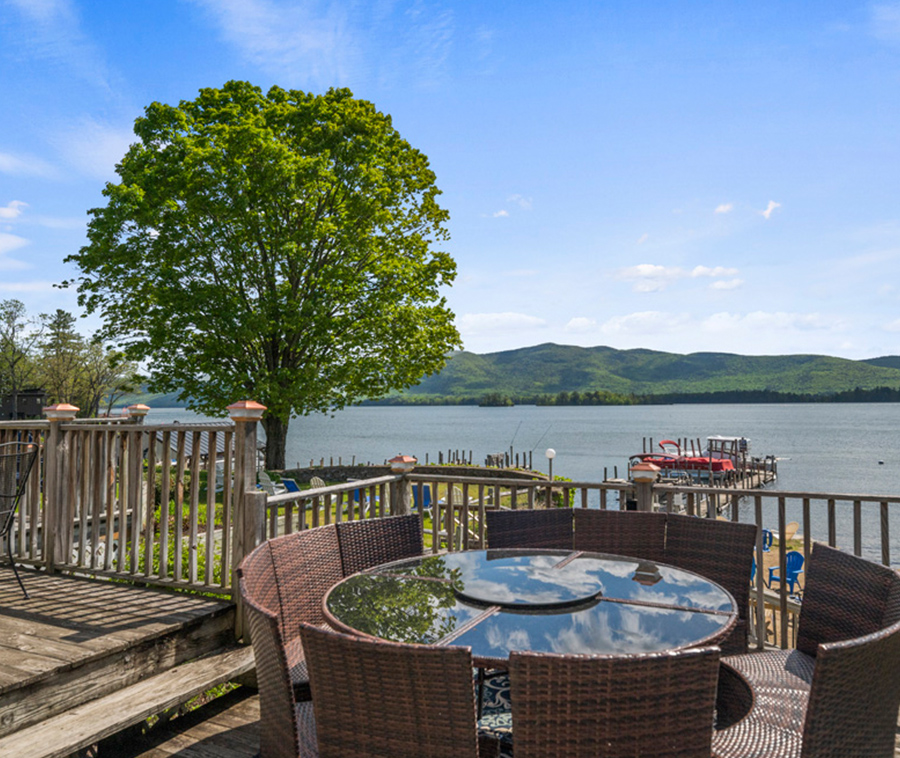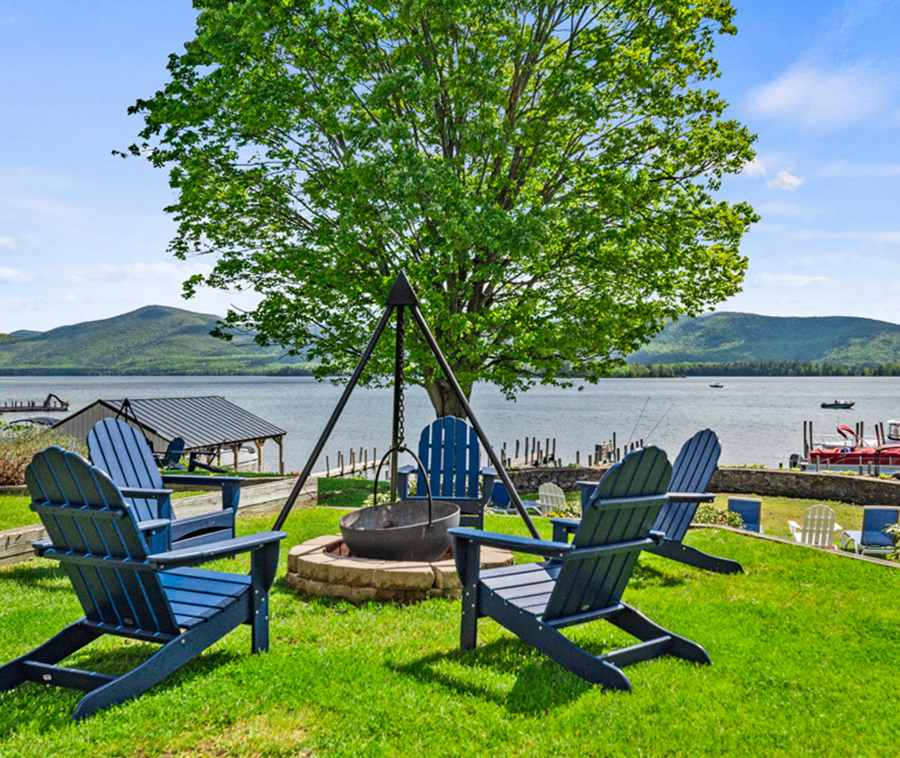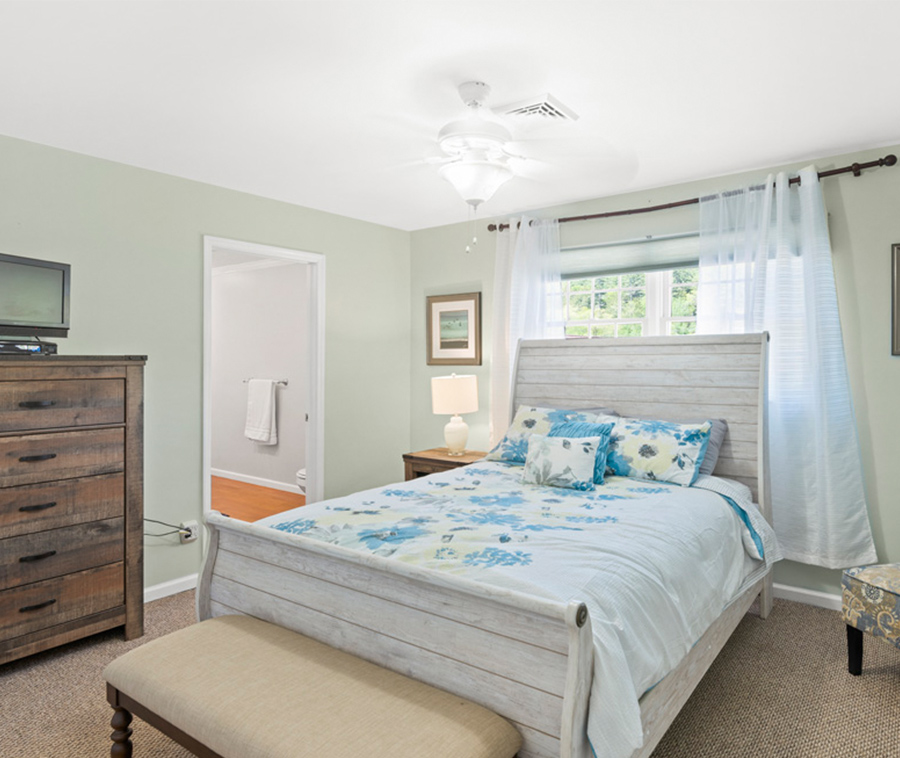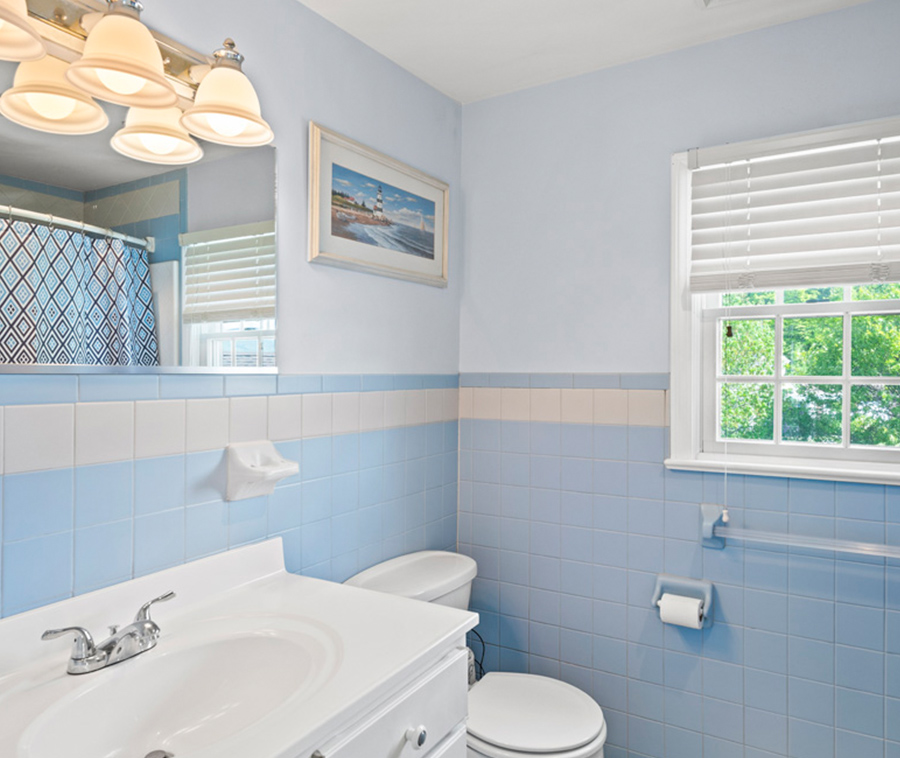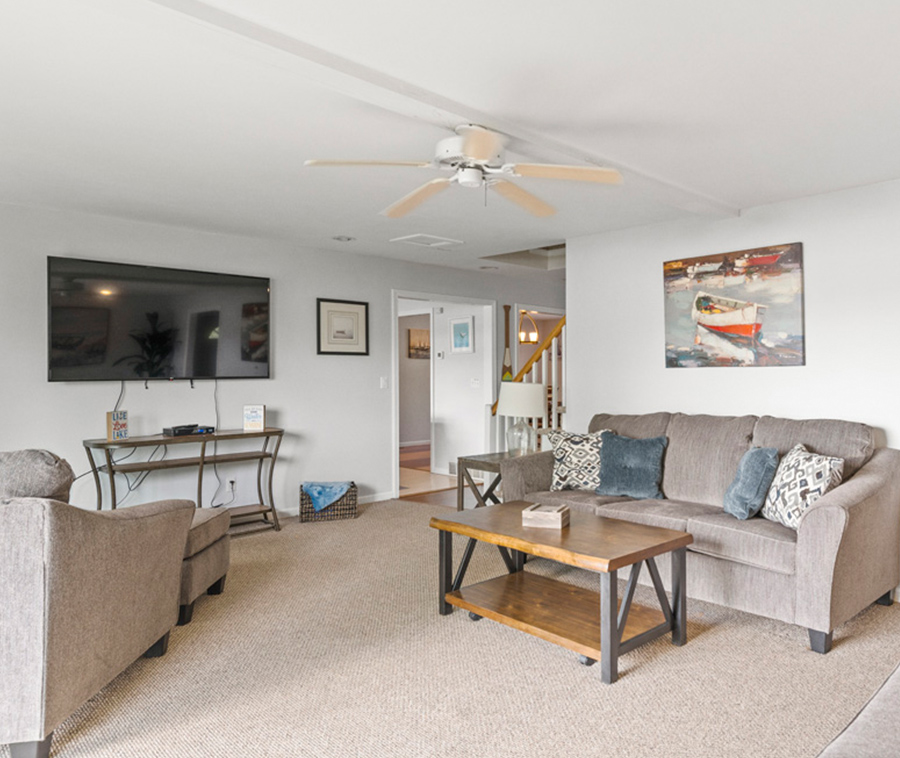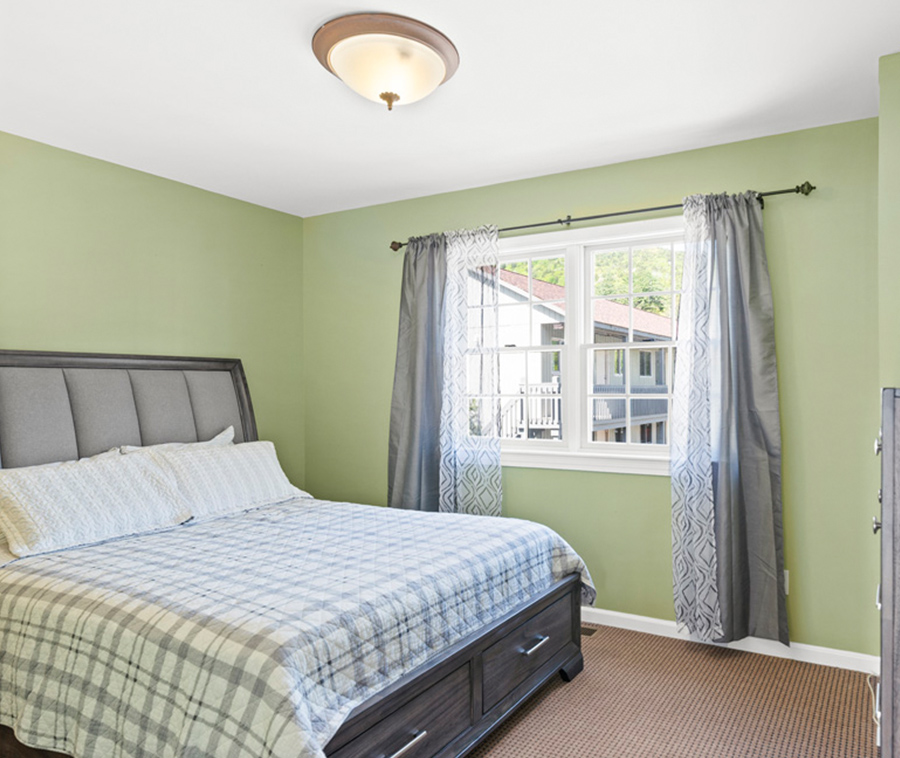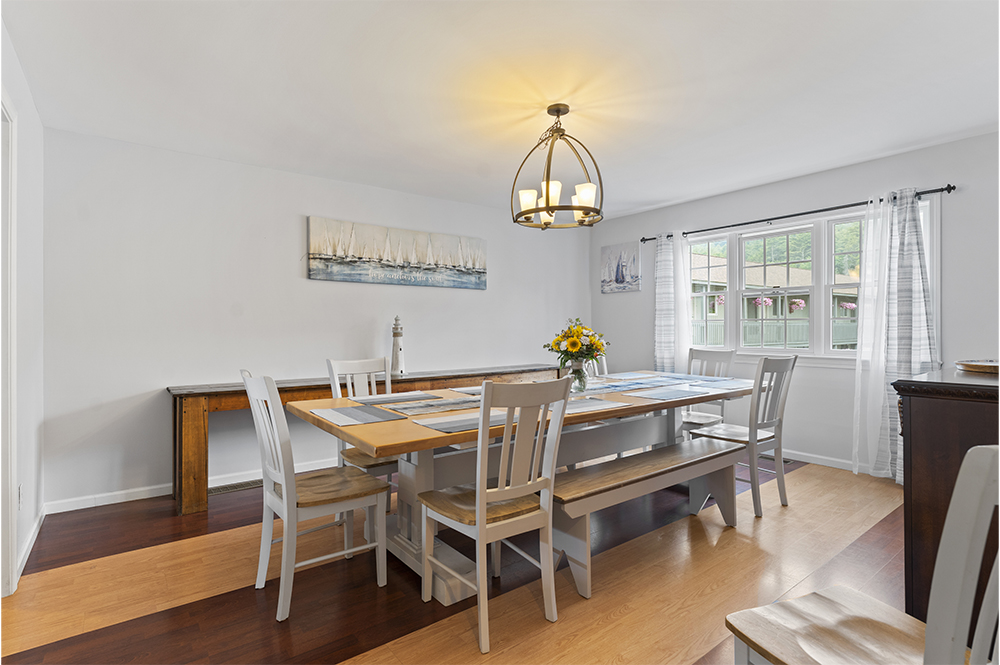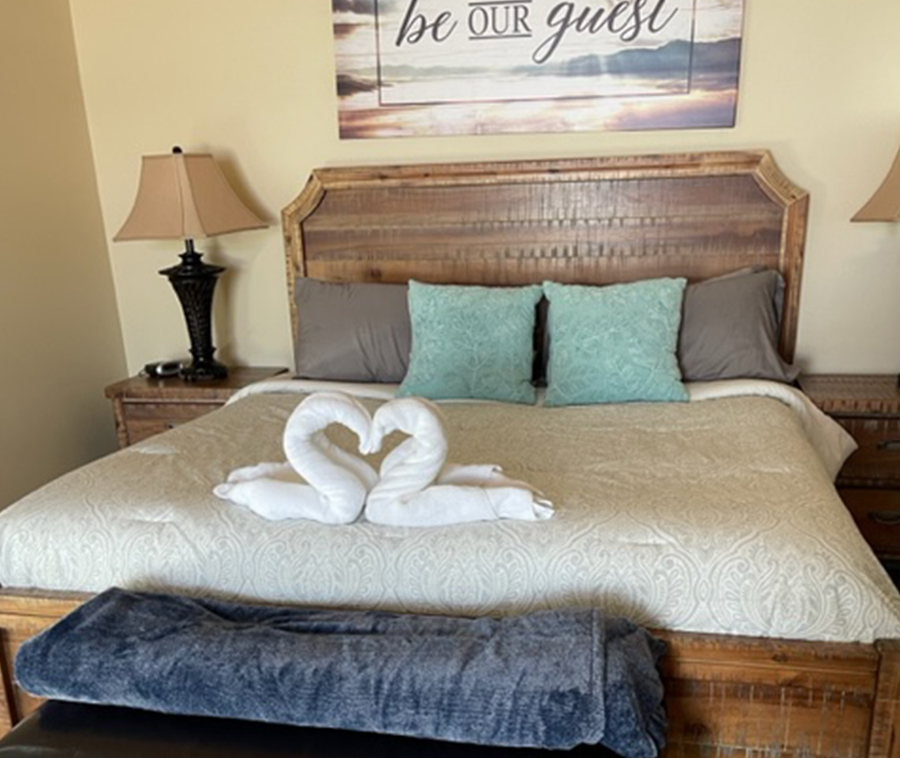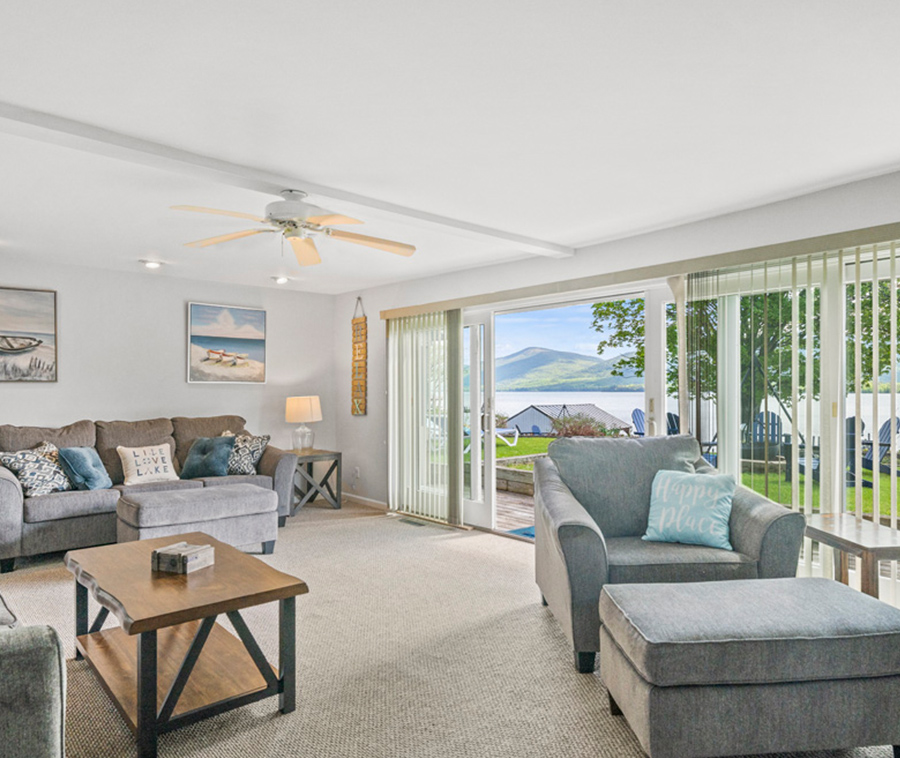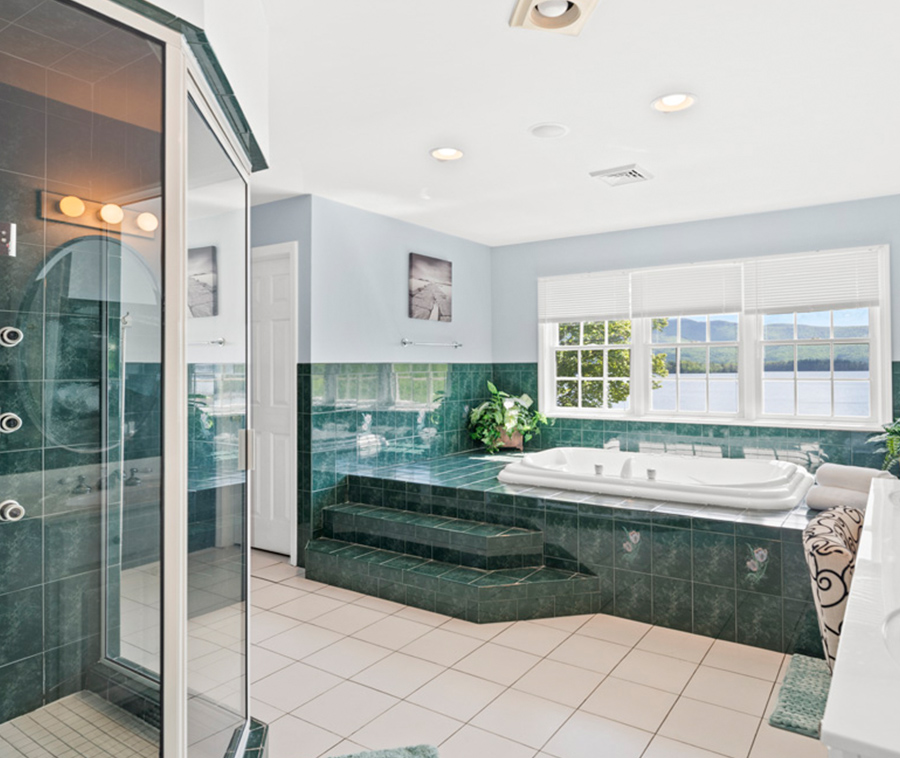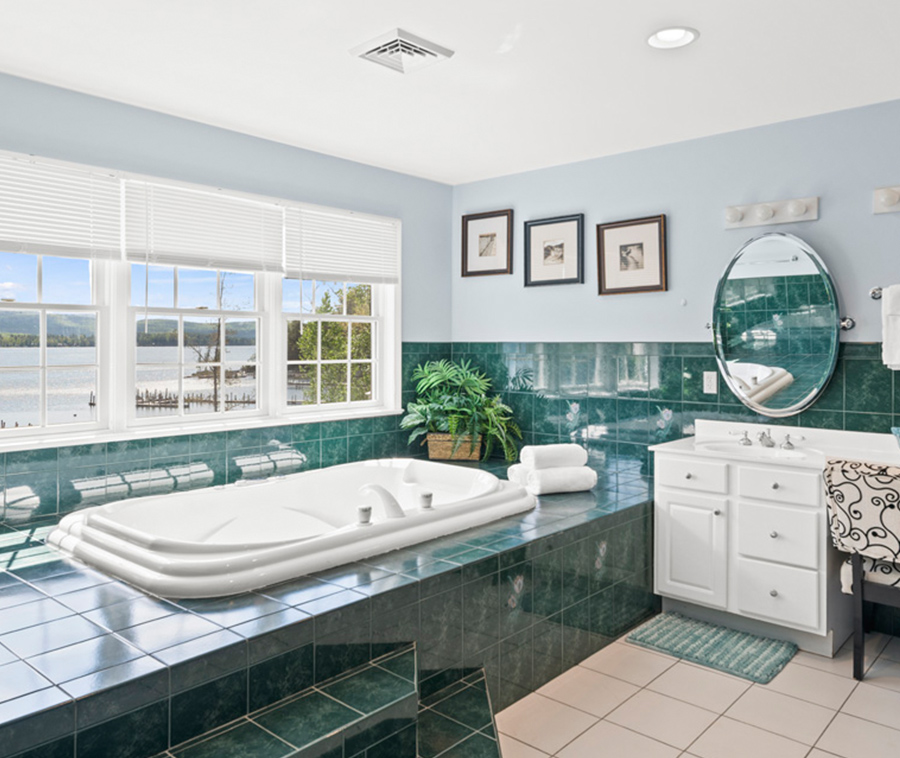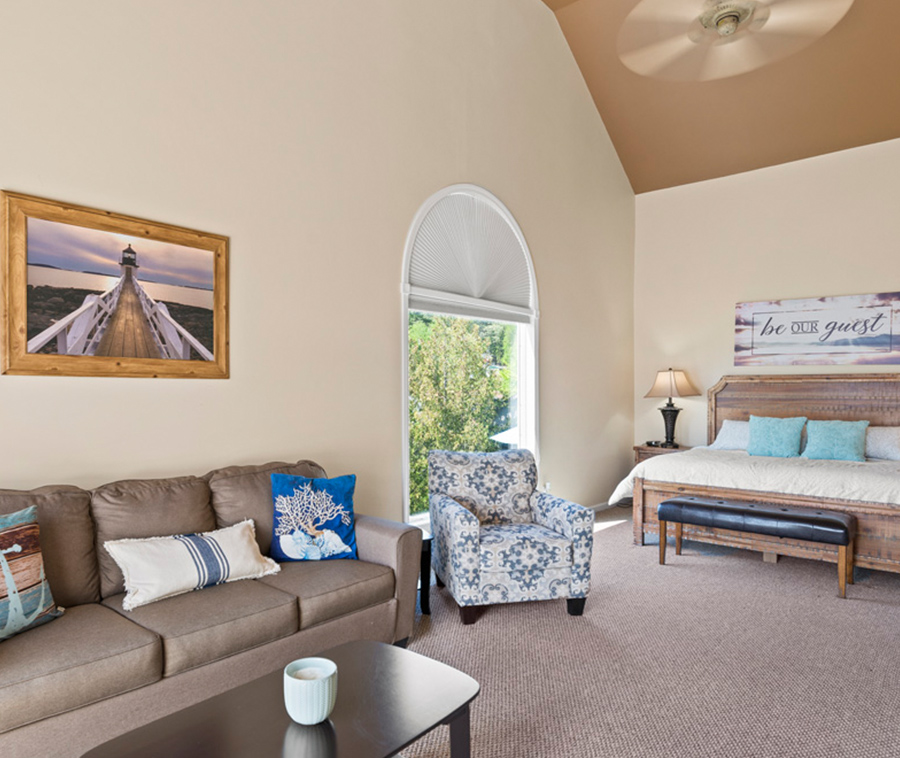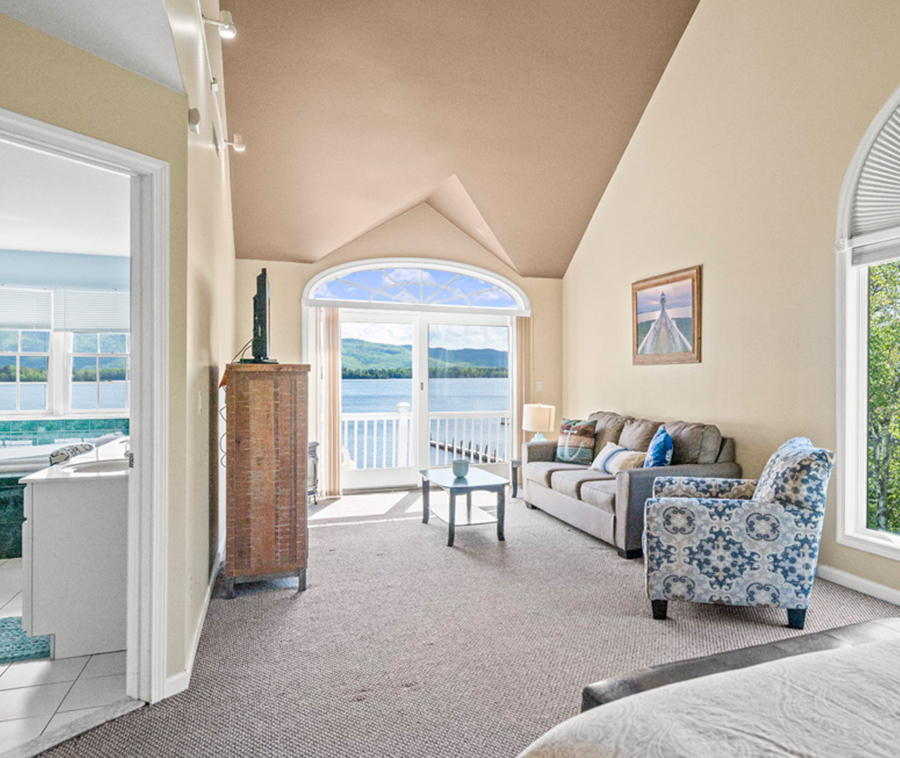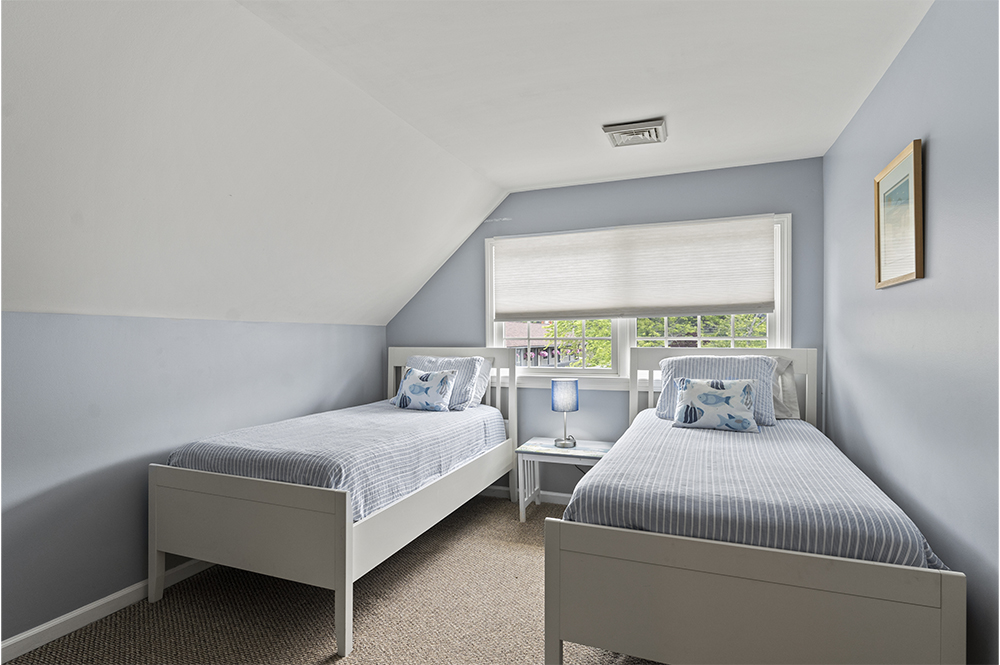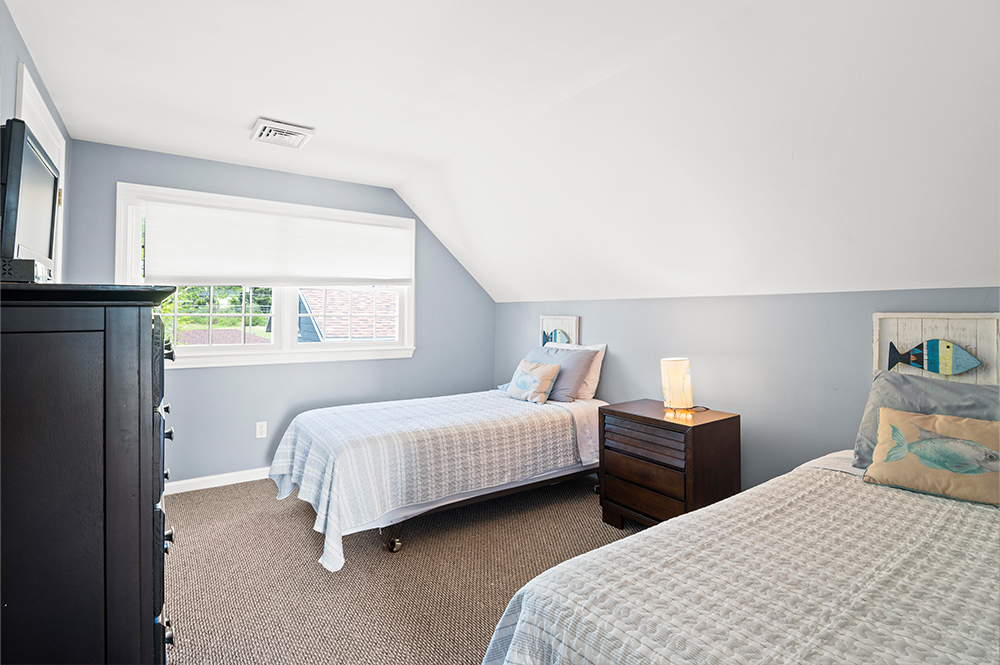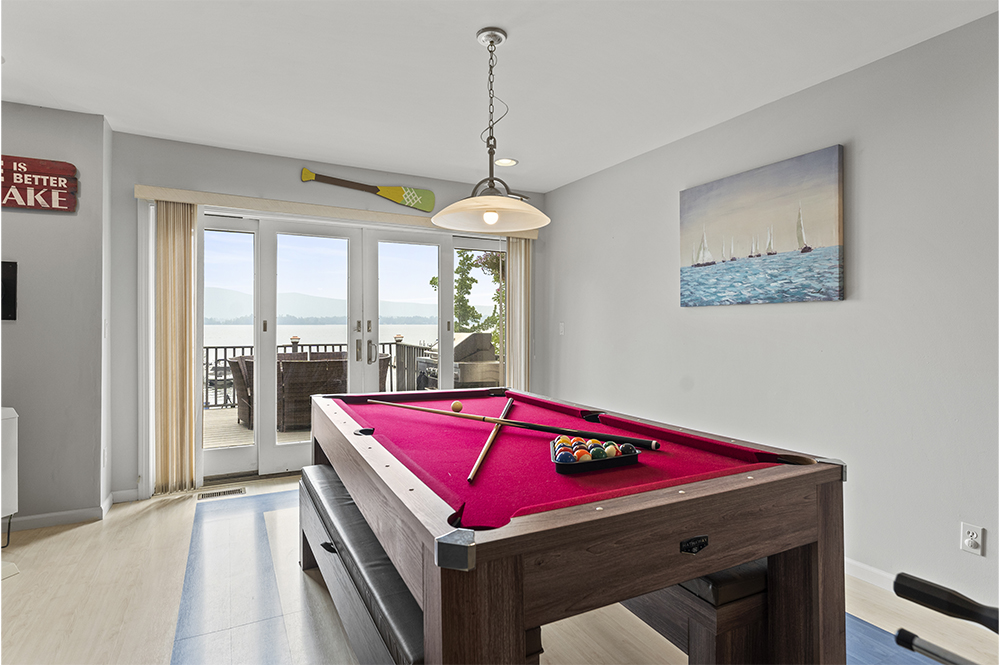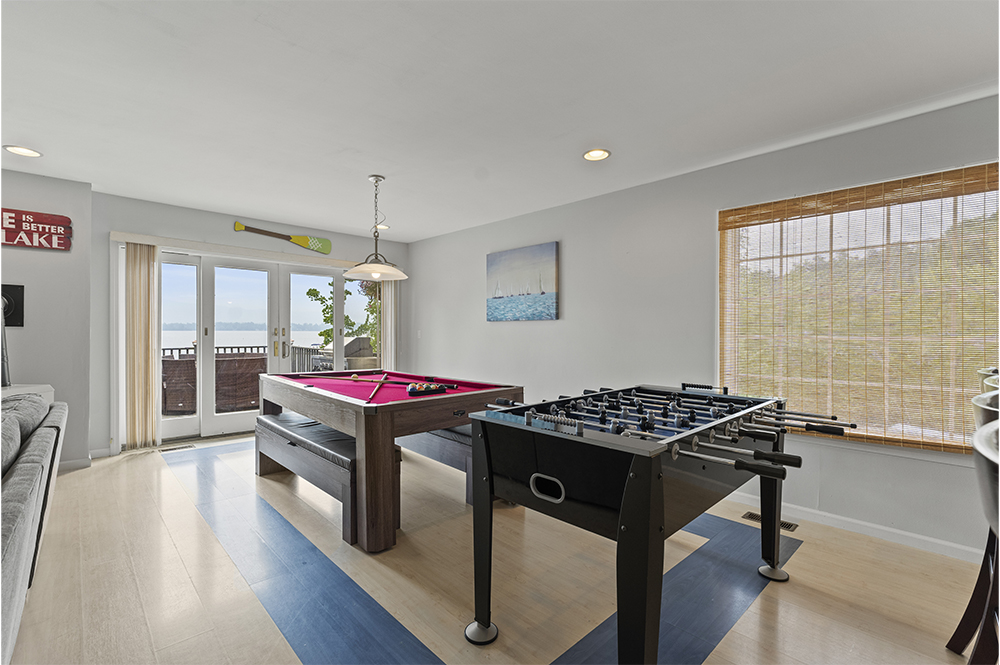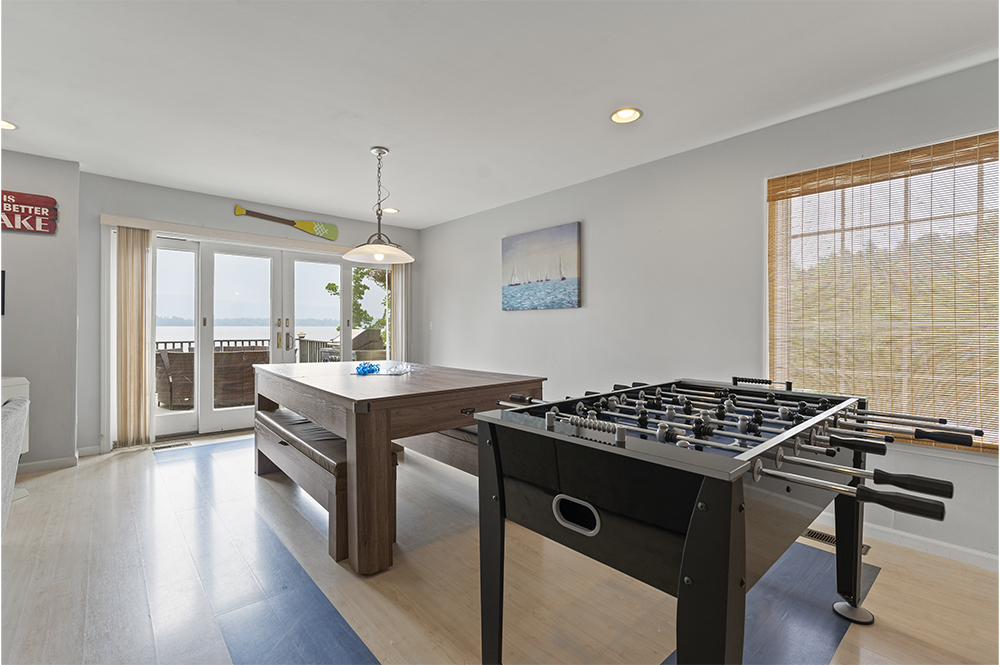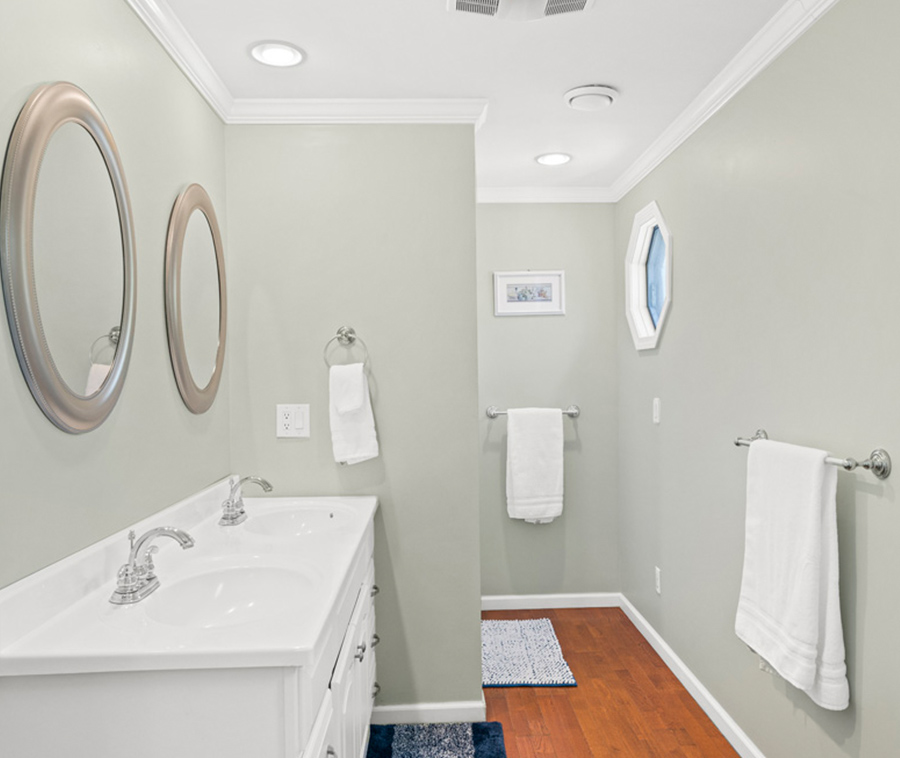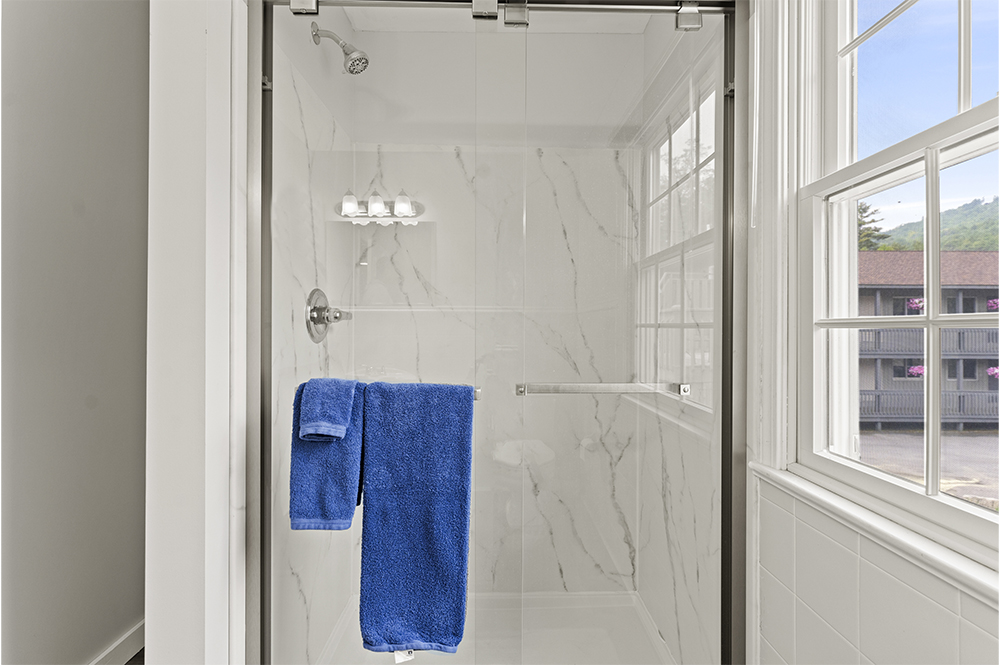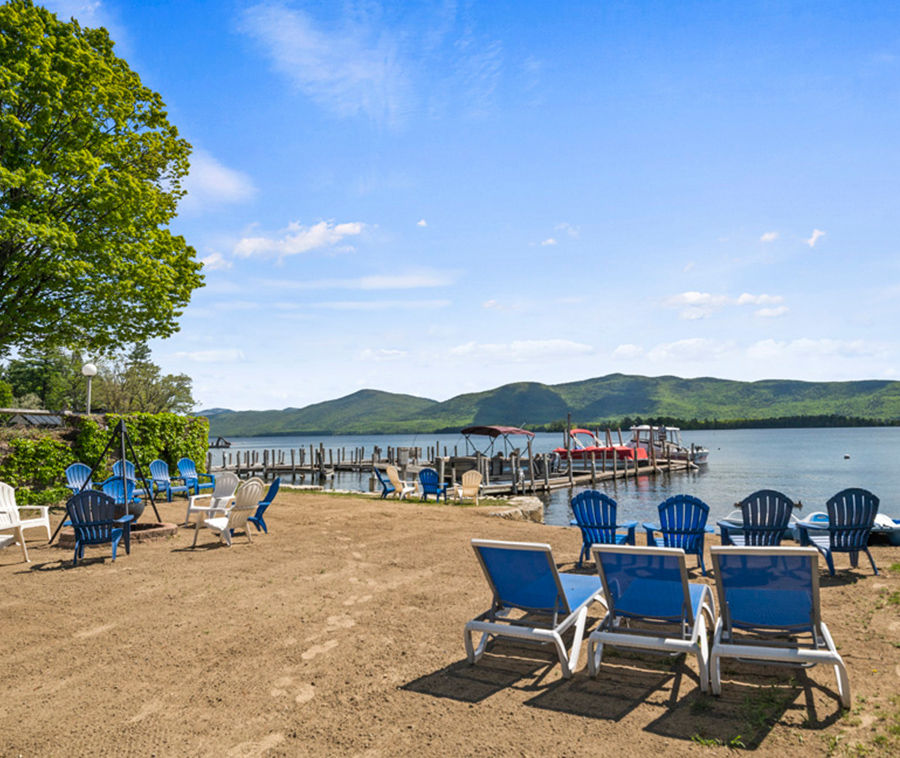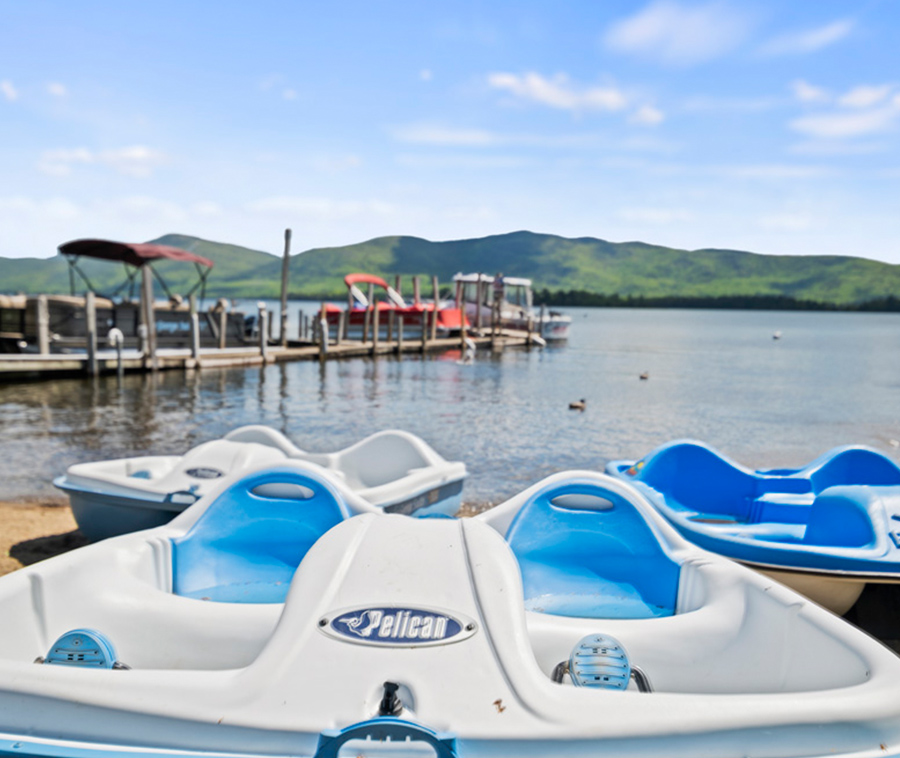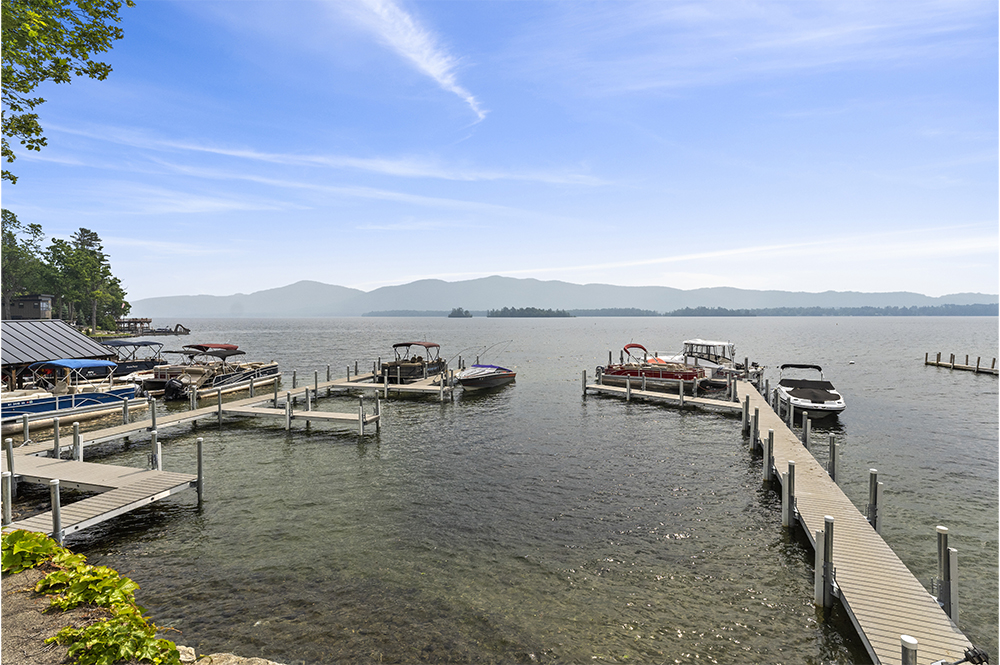 Lake Décor
Central A/C
Heat
Complimentary Wireless Internet
TV
2 Large Living Rooms
2 Gas Fireplaces (Living Room & Master Bedroom)
Spacious Dining Room
Bar Area
Beautiful Full Kitchen
(Basic Cookware, Dinnerware, Flatware, Drinkware & Cooking Utensils Included)
2 Full Size Refrigerators
Full Size Range/Oven
Microwave
Dishwasher
Toaster Oven
Keurig And Drip Coffee Maker (Filters Provided)
4 Bathrooms With Tub/Shower
Washer/Dryer
Outdoor BBQ
Private Firepit With Adirondack Chairs
Beautiful New Private Deck With Large Patio Table And Furniture
Pool Table That Converts To Dining Table
Foosball Table, Giant Connect Four, Assorted Board Games
Sleeping Accommodations:
Huge Master Bedroom With King Bed, Balcony Overlooking Lake, A Gorgeous En Suite Bathroom With Large Jacuzzi Tub And Walk In Closet
2nd Master Bedroom With King Bed, Balcony Overlooking Lake
Queen Bedroom With En Suite Bathroom
First Floor Queen Bedroom
2 -2 Twin Bedrooms
Comfortably Sleeps 12, Max 16 For An Additional Fee
Year Round Rental!
Saturday To Saturday Weekly Rental (In Season Only)
$350 Cleaning Fee
"Had a GREAT time here private beach, kids had a awesome time very friendly people and staff. I recommend Lake Shore Suites highly fun and very comfortable. Check it out you will love this place very relaxing."